Only You
Author:
Stephanie Feagan
Category:
Young Adult
Publisher:
Link Publishing
Release Date:
10-14-13
Raised by abusive relatives in Bucharest, Mariah learned to box up agonizing memories and put them in permanent mental storage. Now almost nineteen, she's steadily overcoming her past, but when an enigmatic stranger walks into the pub where she works and the trajectory of her life changes yet again, she begins to wonder if she'll run out of mental shelf space. The only females unafraid of the Mephisto brothers are the extremely rare Anabo, born without Original Sin. Over one hundred years ago, Phoenix's Anabo was murdered by his oldest brother and enemy, Eryx. Wrapped up in grief and guilt, Phoenix's only outlet is planning takedowns of those who pledged their souls to Eryx. When Mariah is brought to Mephisto Mountain, he's torn between his instinctive, powerful need to pursue her, and his certainty that he can never have her. Drawn into the world of the Mephisto, Mariah's mental boxes begin to fly open, and all that keeps her from slipping off the edge is her unlikely, sexually charged friendship with Phoenix. He's incredibly screwed up; she's completely broken. It would take a miracle for them to find happiness. Then Eryx brings the war for Hell to a whole new level, forcing Mariah and Phoenix to make a choice that will bind them together for all eternity, or rip them apart forever. – Goodreads
This book contains a plot that involves rape and sexual abuse.
Full of darkness and action, Only You is the third book in the Mephisto Covenant series, a companion to the first two, so its not necessary to read one and two before this one.  We meet Mariah, whose sister we met in The Mephisto Kiss.  The Mephisto word is complicated, full of evil, but also balanced by good.  I think I devoured this book in one day because I was so anxious to read about Mariah's story.  Phoenix is arguable on e of the more damaged brothers, still a prisoner of his tragic past.  That he finds his anobo seems ridiculous to him and his internal battles provided a lot of tension in the plot.  The story also moves along as their roue brother Eryx still fights to enact his evil plan.  As you can see from the trigger warning there is also some deep pain that stand between Phoenix and Mariah.  I have to ay that the pain was really, really well done.  When I read a book, particularly a romance, that has a main character who is a rape survivor, I am always waiting for the cringe-worthy scene where the hero makes love to the heroine and "heals" her pain.  It happens a lot.  Mariah's character in Only You is a rape and abuse survivor, but she is not healed.  Her journey to face what she has gone through is her work alone and it is done with the support of the people around her, particularly Pheonix, but there is no magic night that makes her "better".   I can't tell you how refreshing that was.  There was a love scene, yes, but I really felt that it was done in a way that didn't make light of what Mariah had been through in her life.
This is probably the darkest of the three books, but I must say that is was very well done.  Mariah is a rape survivor and her childhood was full of horror and abuse.  When she is reunited with the little sister that she saved from that fate, there is a definite contrast between their lives.  While we do see a lot of Jordan, this is truly Mariah's story of finding a way to move towards healing.  The theme of healing and hope is stronger in this book than the others, I thought, and it was a message that was intricately woven into the fabric of the story.  It is not the horrible things that make Mariah want to die, it is her belief that there is no hope for her to ever escape her past, and I think that in his way, Pheonix feels the same about his own history.  That is what made Mariah and Phoenix such complicated and interesting characters, especially as a couple.  I have long been of the opinion that this series deserves a second look because I think its idea and delivery are so different from other books with an angel/devil and good/evil theme.  If you like stories that entertain as well as make you think, then Only You should definitely be on your list.
I loved this book so much that I am giving away two ebooks!  It's open internationally.  You just need to be 13 or older and have a Nook or Kindle, or the ability to receive nook or Kindle books.
Good Luck!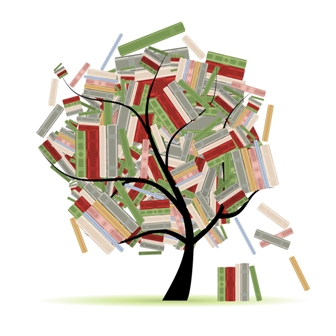 Related Posts