Mila 2.0
Author: Debra Driza
Category: Young Adult
Format: eGalley
Publisher: Katherine Tegen Books
Release Date: 3-12-13
Mila was never meant to learn the truth about her identity. She was a girl living with her mother in a small Minnesota town. She was supposed to forget her past —that she was built in a secret computer science lab and programmed to do things real people would never do. Now she has no choice but to run—from the dangerous operatives who want her terminated because she knows too much and from a mysterious group that wants to capture her alive and unlock her advanced technology. However, what Mila's becoming is beyond anyone's imagination, including her own, and it just might save her life. – Goodreads
Mila 2.0 starts out like it might be about a typical teen overcoming typical struggles, but it quickly turns into a sci-fi action adventure that moves very quickly from beginning to end.  I think what I love about this story (and stories like this) is how it turns from who will ask me to prom? to run for your life!  As soon as Mila is confronted with the truth, her true nature kicks in and we get to read about some pretty smart and kick ass tactics for escaping the people that are out to get her and her mom.  It was a fun read because of the way it transformed into a story that involved conspiracy, unethical research, and lots of fighting.  Even after Mila discovers what she really is, you never stop identifying with her as a real teen, which I thought was interesting.  Her emotions remain intact and provide a satisfying contrast to what is beneath her skin.  I think that struggle will probably come up again and again in the series.  The idea of beings that are created by science having feelings and independent desires is always a fascinating subject in sci-fi. 
I did find that the world building was a little off in this story, but I always try to give first books the benefit of the doubt in that respect.  I would have liked a little more background and time to get to know Mila as a regular teen.  I find that this sense of rushing through the beginning happens sometimes when a story has many mysteries waiting to be discovered in subsequent books.  I appreciate the desire to move the story along, but it left me feeling a little disconnected from the characters.  While her love interest, Hunter, was a great guy, I found him to be one dimensional, as were Mila's school friends.  However, I am very intrigued by Lucas and I look forward to reading more about him in the next book.  This story had a lot of great action, so if you are looking for a book that will pack a punch, so to speak, you will enjoy Mila 2.0
This book earned 3.5 birds rounded up to 4:


I received this galley from the publisher exchange for my honest review.
Find Debra Driza online:
Website
Twitter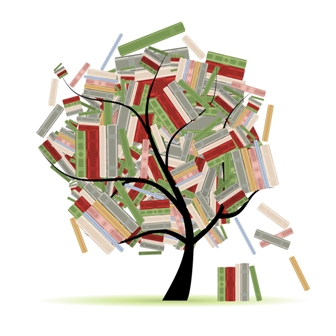 Related Posts