In The Age Of Love And Chocolate
(Birthright #3)
Author:
Gabrielle Zevin
Category:
Young Adult
Publisher:
Farrar, Straus and Giroux
Release Date:
10-29-13
All These Things I've Done
, the first novel in the Birthright series, introduced us to timeless heroine Anya Balanchine, a plucky sixteen year old with the heart of a girl and the responsibilities of a grown woman. Now eighteen, life has been more bitter than sweet for Anya. She has lost her parents and her grandmother, and has spent the better part of her high school years in trouble with the law. Perhaps hardest of all, her decision to open a nightclub with her old nemesis Charles Delacroix has cost Anya her relationship with Win. Still, it is Anya's nature to soldier on. She puts the loss of Win behind her and focuses on her work. Against the odds, the nightclub becomes an enormous success, and Anya feels like she is on her way and that nothing will ever go wrong for her again. But after a terrible misjudgment leaves Anya fighting for her life, she is forced to reckon with her choices and to let people help her for the first time in her life. – Goodreads
At the end of book 2, Anya made a very painful choice about her future as a club owner/promoter, despite the opinion of someone who loved her.  When I started reading In The Age Of Love And Chocolate, I knew that whatever awaited me inside this book would be brilliantly written, but not necessarily emotionally easy to read.  I was right.  This series has always been about the characters and even though 99% of the people in this book are people we've met before, everyone shows such growth that it's as if you are meeting them for the first time.  It's amazing because this is no small cast of characters.  Yet, I felt that no one stood still.  Anya's new life quickly sweeps her away from the one she knew, but she is till the girl who is willing to go to great lengths to protect the ones she loves, even if it causes her pain.  Anya has always been a bit of a martyr (I say that lovingly), but luckily I felt like she had more than one person who was willing to tell her to get over herself.  In this book, surprisingly, it was often Win's father, who played a wonderfully surprising role in Anya's life.  The unlikely friendships that turned into something that felt almost familial delighted me.  Yet, as we are in Anya's head, you still feel her loneliness and her acceptance of her solitude.  My heart ached more than once throughout the course of this story.
What I loved about this book (and this whole series really) is that it is truly a journey.  The Anya in book one is drastically different from the Anya of book three. The same can be said for Win and for Anya's siblings, really.  The timeline of this book spans several years, taking us out of Anya's teen years and onto a path that I couldn't have predicted at the beginning.  While she is much more mature and perhaps more jaded as the book ends, she is still the fiercely loyal and almost selfishly closed-in Anya we have always known.  I keep talking about Win, so I guess you can tell that  her relationship with him was fascinating to me.  Although they spend much of this book physically separated, they are never really without the other.  Yet, any emotional pain she might feel never holds Anya back.  Her determination to make her choice work was impressive and sad, in a way.  Anya is willing to sacrifice much of her own needs in order prove to herself that she can make the club work and, perhaps, to prove that she is doing what she was destined to do.  She made her choice, so it better be the right one.  The best part, though, was that this series seemed to grow up along with Anya, which made it feel so real to me.  The ending was bittersweet and perfect, in my opinion, and worthy of this amazing character arc.  This series will forever be on my recommend list and I am so glad that I have been able to enjoy it.
I received this galley in exchange for my honest review.
Find Gabrielle Zevin online:
Website
Twitter
Facebook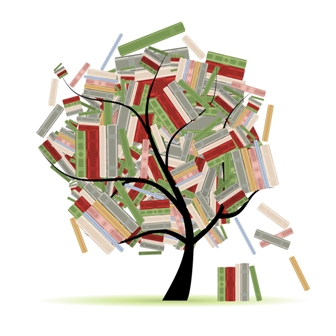 Related Posts