Hungry
Author:
H.A. Swain
Category:
Young Adult
Publisher:
Feiwel & Friends
Release Date:
6-3-14
In the future, food is no longer necessary—until Thalia begins to feel something unfamiliar and uncomfortable. She's hungry. In Thalia's world, there is no need for food—everyone takes medication (or "inocs") to ward off hunger. It should mean there is no more famine, no more obesity, no more food-related illnesses, and no more war. At least that's what her parents, who work for the company that developed the inocs, say. But when Thalia meets a boy who is part of an underground movement to bring food back, she realizes that most people live a life much different from hers. Worse, Thalia is starting to feel hunger, and so is he—the inocs aren't working. Together they set out to find the only thing that will quell their hunger: real food. –
Goodreads
Hungry take place in a world without food.  There is nutrition, yes, and people have optimized nutritional intake, but there is no actual food.  Its an interesting idea and the author initially does a good job of presenting a world where not only food, but meals, and food prep are eradicated.  No more Thanksgiving, no more grocery stores, and no more solid waste.  (That's right, nobody poops.)    There is a lot to notice about this word that you could apply to the way we live now.  Everyone is completely dependent on their electronic devices.  You can be tracked and monitored through those devices that you can't live without and everything you do is controlled, in some way, by the corporation that "bought" the new America.  When Thalia stumbles across an subversive food movement, her growling stomach isn't so odd anymore.  I have to say that putting the rebellion in the context of food was really interesting.  It made me consider how much of our personal preference and personality goes into how, where, and what we eat and how much taking away that choice might impact the other aspects of our lives.  Unfortunately, there were a few things that gave me pause while I was reading.
I had a problem with the timeline of this book.  It proposes the idea that the entire structure of the US collapsed and was rebuilt in one generation.  That means all food production ceased and the technology was developed to rid the human body of the need to regularly ingest solid food indefinitely happened in a very short amount of time.  I am all for giving some leeway when reading a novel, but this was distractingly implausible.  The book meandered at moments and seemed too dense in some arts, then too rushed in others.  I kind f wish that it had been structured as two shorter books so that more time could have been take wit world building and characters.   Thalia and her friends find themselves everywhere from the inner city, to a cult-like organization an extremely rural area.  I think that overall, Hungry was a really interesting idea and while I definitely had some issues with world building and pacing, I think that it was a good story, overall.
I received this galley in exchange for my honest review.
Find H.A. Swain online:
Website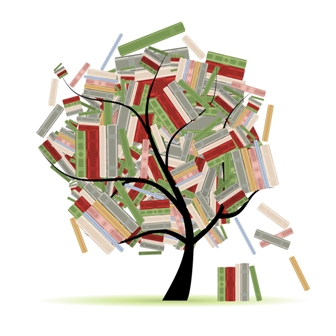 Related Posts