Tiger
Author: William Richter
Category: Young Adult
Format: eGalley
Publisher: Razorbill
Release Date: 3-21-13
Wally lives alone in her Brooklyn loft. She'd be a regular teenager, except that she's the daughter of a Russian assassin. Crime is in Wally's blood, but she uses her legacy for good: she solves missing persons cases for the Ursula Society, an under-the-radar organization that uses oft-illegal tactics to find people the police have given up on. The person Wally most wants to find? Tiger, her own fugitive brother. But the closer Wally gets to finding Tiger, the more dangerous her search becomes. And Klesko, Wally and Tiger's sadistic father, is again at large. With two highly-skilled con men against them, Wally and Tiger band together to destroy a conspiracy in which they—and their hearts—are mere pawns. – Goodreads
If you read Dark Eyes, you know that Wally's story didn't end with the disappearance of a brother she just found out about and her father being used as target practice for the FBI.  Tiger has the same somewhat detached narrative voice as book one, but I found that this installment went deeper into the story of Wally and the past she is still trying to uncover.  Wally was still sad about the death of her mom and there was something a little more mature about her because of it, I think.  I liked the development of her character into someone who wants to help others reunite with lost loved ones and that caring exposes a vulnerability that causes some trouble for our heroine.  We also get to see her brother, Tiger, and learn about his life.  He did not have the privileges that Wally did and that contrast in their upbringing brings an interesting dynamic to their quest to learn more about each other.  That aspect of the story was probably my favorite thing about this book.
I definitely felt more drawn into this story.  Perhaps because I felt like I knew Wally better, but whatever it was, I had a hard time putting this book down.  Tiger was just as action-packed as Dark Eyes, with a lot of ass kicking and movie worthy stunts.  A bit unrealistic?  Well, yes, but really fun to read.  It's like watching an action movie.  There is a certain suspension of belief necessary, but it is still a well structured story with plenty of twists and turns to keep you engaged in the book.  There were old friends, narrow escapes, death and betrayals which, for me, is an excellent recipe for a quick and intense read. The ending was very suspenseful and it is going to be very hard to wait for book three!
This book earned 4 birds


I received this book as a galley from the publisher in exchange for my honest review.
Find William Richter online:
Website
Twitter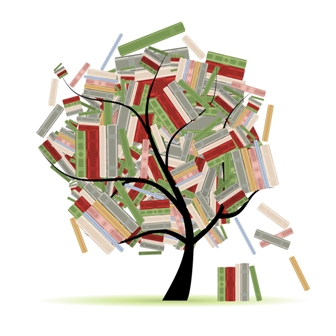 Related Posts