Hooked
Author: Liz Fichera
Category: Young Adult
Format: eGalley
Publisher: Harlequin Teen
Release Date: 1-29-13
When Native American Fredricka 'Fred' Oday is invited to become the only girl on the school's golf team, she can't say no. This is an opportunity to shine, win a scholarship and go to university, something no one in her family has done. But Fred's presence on the team isn't exactly welcome — especially not to rich golden boy Ryan Berenger, whose best friend was kicked off the team to make a spot for Fred. But there's no denying that things are happening between the girl with the killer swing and the boy with the killer smile… – Goodreads
I originally picked up this book because it featured a main character who is a Native America and living on a reservation.  Native American teens face a lot of  challenges, including a community with high rates of poverty and alcoholism.  I am always excited to see a population that isn't usually featured in YA literature written about in a contemporary setting.  Fred was a character that I really loved, with determination and a talent that she wants to use to make a better life for herself and her family.  I think that the who attitude of her fellow team mates and the economic disparity between them was very realistic.  Unfortunately, despite the fact that I liked Fred and liked the subject matter this story addressed, this book was not a good fit for me.
I think my biggest issue with this book was Ryan.  He was a total jerk and then, all of a sudden, he started liking Fred.  That's fine, except I didn't understand why.  There was little in the narrative or his actions that helped me understand why he decided to change his mind so quickly.  On top of that, he kept all of his racist friends and did very little to dissuade them from saying awful things until a somewhat weak and belated confrontation at the end.  Quite frankly, I did not like him at all and he seemed underdeveloped as a character.  I always like seeing someone who is initially unlikeable become more likable or redeem themselves, but I never got that with Ryan.  Hooked could have been simply a story of an intense relationship, but it almost seemed to try to pull in too many issues and the focus suffered because of it.  The story bounced from focusing on Fred's family issues, which would have been a book itself, to Ryan's and then back to the school and golf team culture, as a whole.  I understand that all of these things make up their world, but the way it was structured spread everything a little too thin.  While I loved that this book addressed the challenges faced by Native Americans, I felt that this story tried too hard to insist on addressing them all in one volume.
I received this galley in exchange for my honest review.
Find Liz Fichera online:
Website
Twitter
Facebook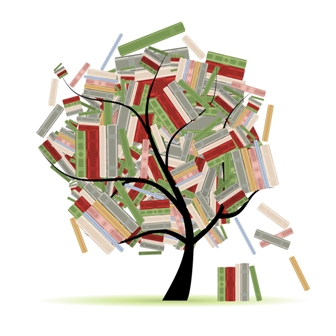 Related Posts