Going Rogue
(Also Known As #2)
Author:
Robin Benway
Category:
Young Adult
Publisher:
Bloomsbury
Release Date:
1/14/14
Being permanently based in a local New York City high school as an undercover operative has its moments, good
and
bad, for 16-year-old safecracker Maggie Silver. Pros: More quality time with her former mark-turned-boyfriend Jesse Oliver and insanely cool best friend, Roux. Getting to spend quality time with her semi-retired and international spy honorary uncle, Angelo. Cons: High school and the accompanying cliques, bad lunches, and frustratingly simple locker combinations. But when Maggie's parents are falsely accused of stealing priceless gold coins, Maggie uses her safecracking skills to try and clear their names. Too bad it only serves to put her and everyone she loves in danger. Maggie and her "new team" flee to Paris where they must come up with a plan to defeat their former allies. –
Goodreads
Going Rogue brings us back into the crazy world of Maggie Silver, the smart and funny main character we met in Also Known As.  The real brilliance of this book is the dialogue.  It is fast, witty, and hilarious.  All of the characters are smart, which makes it such a fun book to dig into.  Maggie is trying to lead a somewhat normal life, but that's really not possible for her, so she is trying to settle into as normal a life as can be expected.  Now that her boyfriend and best friend know her big secret, there is a sense of stability that she hasn't felt in a long time.  However, that potential for leaving suddenly still hangs over her head and it causes problems in the relationships she hold so dear.  That was the part of the book I found the most interesting.  In the middle of a fun spy story was the feel of a contemporary novel, so there was that contrast between Maggie's less than normal life and her very typical teenage life, complete with friend and boyfriend drama.  Let's not forget Roux!  I loved her in Also Known As and I loved her in Going Rogue.  She is  funny, sarcastic, and everything a BFF should be.  I said it before and I'll say it again – she needs her own book!
The story moves at a rapid pace and, speaking of pace, the pacing is really well done.  This book never feels slow or boring.  I sat down to read it and didn't get up again until it was finished.  The real adventure is within the possibility that the organization Maggie's family is dedicated to has betrayed them, so the quest to find out the answer becomes very personal for Maggie.  Their trip to Paris brings adventure and some new characters that were also smart, funny, and intriguing.  Overall, Going Rogue was a very fun and action filled story.  This series is full of hilarious dialogue and really interesting supporting characters.  It's also one of those series that works for the younger end of YA readers, which makes it great as a reading recommendation for all ages of YA readers.
I received this galley in exchange for my honest review.
Find Robin Benway online:
Website
Twitter
Facebook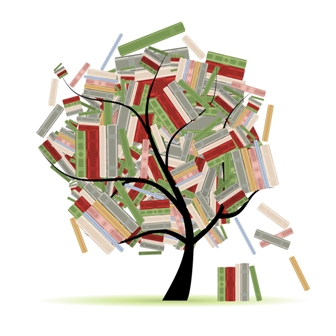 Related Posts