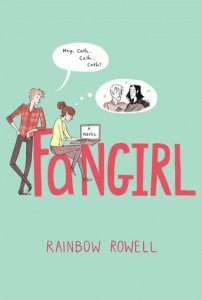 Fangirl
Author:
Rainbow Rowell
Category:
Fiction
Publisher:
St. Martin
Release Date:
9-10-13
Cath is a Simon Snow fan. Okay, the whole world is a Simon Snow fan, but for Cath, being a fan is her life–and she's really good at it. She and her twin sister, Wren, ensconced themselves in the Simon Snow series when they were just kids; it's what got them through their mother leaving. Reading. Rereading. Hanging out in Simon Snow forums, writing Simon Snow fan fiction, dressing up like the characters for every movie premiere. Cath's sister has mostly grown away from fandom, but Cath can't let go. She doesn't want to. Now that they're going to college, Wren has told Cath she doesn't want to be roommates. Cath is on her own, completely outside of her comfort zone. She's got a surly roommate with a charming, always-around boyfriend, a fiction-writing professor who thinks fan fiction is the end of the civilized world, a handsome classmate who only wants to talk about words . . . And she can't stop worrying about her dad, who's loving and fragile and has never really been alone. For Cath, the question is: Can she do this? Can she make it without Wren holding her hand? Is she ready to start living her own life? Writing her own stories? And does she even want to move on if it means leaving Simon Snow behind? –
Goodreads
"She took out her phone and wondered what Wren was doing. Probably choreographing dance sequences to Lady Gaga songs. Probably trying on roommate's sweaters. Probably not sitting on a toilet eating an almond-flaxseed bar…" eARC pg. 25
Where do you start when you love a book so much you want to live in it? That's how I felt at 1:30am when I finished Fangirl. Rainbow Rowell has a way with words and dialogue that paints a vivid picture of her characters. They seem so real to me. I really felt Cath's worry for her father, who suffers from mental illness. I really felt Cath's conflicted feelings about her changing relationship with her sister and the anxiety of figuring out seemingly simple things as a college freshman, and how even small tasks can be really scary. I really felt Cath's passion for a book series that was much more than just a book to her. Since Cath was so real, the people that came into her life seemed real to me, as well. That wonderful way of making the characters come alive was contrasted against passages from the Simon Snow book and from Cath's fanfiction, which was an essential part of who she was. I really loved the way that the book passages and fanfic was used within the story to set the tone and give you a window into Cath's love for those books.
The thing about Cath is that she is happy with her life, her fanfic, her sister, and she doesn't understand why things have to change. There was just so much about those feelings that I related to, and it doesn't just apply to the college years. The thing that sets this book apart is how change is presented in the story. Things do change, yes, but I can't say that Cath changes. I think it's more that Cath opens up and lets in new experiences and people without losing the things that make her so very Cath. Rainbow Rowell navigated some pretty complicated family dynamics in this story and she did it so beautifully and artfully that I fell in love with everyone in this book. Everyone is talking about Levi, and let me make this clear, he has been put on the list of incredibly awesome book guys, but I think the person I loved even more was Reagan. She was part mentor, part fool. When I say fool I mean that she was able to deliver some truths to Cath, but in a way that was blunt, hilarious, and palatable. We all need a friend who will be there to tell you to get over yourself, but who will also back you up when you need support. I also found Cath's relationship with her sister to be interesting and very well done. I loved how Cath was able to become her own person but with the acknowledgement that she and her sister would always, always be there for each other even when things got bumpy. I'm really just babbling now and I think I've pretty much used my quota of the term "I loved", so let me just say that if you read this book you wont regret it. If you read this book, you will love it, you really will. If I win the lottery, I am buying thousands of copies and handing it out on college campuses until they kick me out for being the Creepy Book Lady. That's how much I love Fangirl.
"You've got Simon Snow heads on your desk," Reagan said.
"Those are commemorative busts."
"I feel sorry for you and I'm going to be your friend."
"I don't want to be your friend," Cath said as sternly as she could. "I like that we're not friends."
"Me too," Reagan said. "I'm sorry you had to ruin it by being so pathetic." – eARC pg. 36
I received this galley in exchange for my honest review.
Find Rainbow Rowell online:
Website
Twitter
Facebook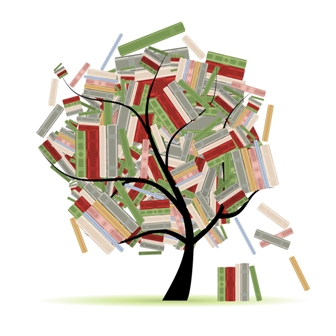 Related Posts