To All The Boys I've Loved Before
Author:
Jenny Han
Category:
Young Adult
Publisher:
Simon & Schuster
Release Date:
4-15-14
To All the Boys I've Loved Before is the story of Lara Jean, who has never openly admitted her crushes, but instead wrote each boy a letter about how she felt, sealed it, and hid it in a box under her bed. But one day Lara Jean discovers that somehow her secret box of letters has been mailed, causing all her crushes from her past to confront her about the letters: her first kiss, the boy from summer camp, even her sister's ex-boyfriend, Josh. As she learns to deal with her past loves face to face, Lara Jean discovers that something good may come out of these letters after all. – Goodreads
Everything about this book delighted me so much.  I love diving into stories where family dynamics play a big role, and with To All The Boys I've Loved Before, you got that in spades. The Song Girls, as Lara Jean refers to her sisters, are very different people, but also very close.  Reading about their relationship brought back my old longings for a sister.  The death of their mother several years before really forced them to become one unit, determined to help their dad as a single parent.  In many ways, that father-daughter dynamic put them in much more of a caregiver role than a child role, but I loved the way their father supported them in his own quiet way.  Before all of the stuff with the letters happens, we really get to know the Covey family, which is something I love about this book.  While Lara Jean is dealing with the fact that her sister is leaving to go to college overseas, she is also dealing with inconvenient feelings for the boy next door, and facing her fears about being the oldest Song Girl in the house once Margot leaves.  I especially loved Kitty, who is in my Top Ten Supporting Characters List after reading this book.
The letters and their subsequent mailing were a great way to get to know Lara Jean.  They were written in various places in her adolescence and I really got a sense of who she was by reading them.   since they were never meant to be read by the boys, they contained her most honest feelings about the guys she loved.  It was sometimes funny and sometimes a little sad.  When they are mailed out it creates some really funny and cringe-worthy moments.   It also opens the door for a very funny and interesting arrangement that Lara Jen makes with one of the letter recipients.  I'll stop there because I don't want to give too much away.  Basically, this book is so relatable, and so honest, and funny,  that I couldn't put it down.  It would be a great read no matter what your age because I think the themes of family, relationships, and getting through tough or embarrassing situations is universally relatable.  Jenny Han has created a first book in a series that I will be anxiously waiting for in the coming months.  To All The Boys I've Loved Before was a huge win for me!
I received this ARC in exchange for my honest review.
Find Jenny Han online:
Website
Twitter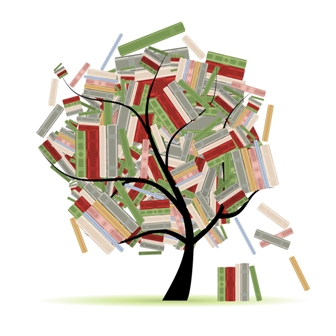 Related Posts