Spring is a great time to stock your romance shelf for all of the vacations and holidays that will be coming up this summer.  Today I review a few that would be great for at-home or vacation reading.
If you'd like to learn more about my romance rating system, go here.
All He Ever Dreamed
Author: Shannon Stacey
Publisher: Carina Press
Heat: Medium
Available Now
As the daughter of the lodge's longtime housekeeper, Katie Davis grew up alongside the Kowalski kids. Though she's always been "one of the guys", her feelings for Josh are anything but sisterly. And after a hot late-night encounter in the kitchen, it's clear Josh finally sees her as the woman she is. Katie's been waiting years for Josh to notice her, but now that he has, she's afraid it's too late. Giving her heart to a man who can't wait to leave town is one sure way to have it broken. But Josh keeps coming up with excuses not to leave—could it be that everything he's ever wanted is closer than he could have imagined?  – Goodreads
Ah, the Kowalskis!  I have become a big fan of this series and All He Ever Dreamed was no exception.  We've gotten to Josh, the youngest, who is struggling with his responsibility to the lodge.  I loved both of these characters and the fact that Kate has loved him all these years and he has no idea.  We get a look at the other brothers in their respective relationships, which is something I always love.  It's like checking up on old friends..  This series does a great job of combining great stories within a close family with very sweet romance. I received this galley from the publisher in exchange for my honest review.
Waking Up to You
Author: Leslie Kelly
Publisher: Harlequin
Heat: Hot
Available April 23, 2013
Getting dirty with the gardener… Hollywood costume designer Candace Reid would do anything for her gay best friend-even marry him! But before giving up on sex for a while, she needs that last fling. Only, when her injured grandfather asks for her help with his struggling Napa vineyard, her plan for Naughty Time is completely kiboshed.  Then she meets the mouthwateringly hot new groundskeeper, Oliver McKean, and it's a case of instant lust. And damned if Oliver doesn't seem as hungry as she is…. – Goodreads
This book is a two-in-one and also includes the story Overexposed. Both stories were really fun!  Candace and Oliver's story was a great example of the fling-turned-serious.  It was very steamy, but with a lot of emotion, so the story balanced well.  The wine country setting was fun, too!  The second Story is about Nick and Isabella who have known each other their whole lives and, to top it all off, Isabella has had a crush on Nick her whole life.  Now she's back home, dancing, and no longer interested in Nick.  I thought that this story was very interesting.  Isabella's character makes an interesting career choice, without apology.  I won't spoil the story for you, but I thought it was a great and very liberated plot.  Both of these books were enjoyable and you cant lose with two books in one! I received this galley from the publisher in exchange for my honest review.
The Look Of Love
Author: Bella Andre
Publisher: Harlequin
Heat: Hot
Available May 28th, 2013 
Chloe Peterson has vowed never to make the mistake of trusting a man again. Her reasons are as vivid as the bruises on her cheek. So when her car skids off a wet country road straight into a ditch, she's convinced the gorgeous guy who rescues her must be too good to be true. As a successful international photographer, Chase Sullivan has his pick of beautiful women. He's satisfied with his life—until he finds Chloe and her totaled car on the side of the road in Napa Valley. With every loving look—and every sinfully sweet caress—the attraction between them sizzles, and Chloe can't help but wonder if she's met the man who may be the exception to her rule….  – Goodreads
This was my introduction to The Sullivans series and it was a fun and romantic one!  This large family had plenty of characters, so I'm looking forward to reading more about them.  This book tells Chloe and Chase's story.  Chloe has a dark past and the story does a good job of showing her reluctance to trust someone while communicating her intense attraction to Chase.  This was another wine country setting and it works very well for romance.  If you haven;t read this series, I highly recommend it!  Previously (and currently) available in ebook, Mira will be releasing this series in paperback beginning in May!  I received this galley from the publisher in exchange for my honest review.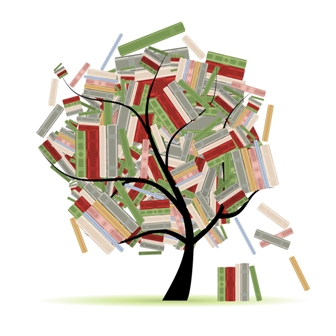 Related Posts