I love historical romance, but recently I have become addicted to one sub-genre, in particular:  Scottish Historical Romance!  Today, I give some quick reviews of books by Maya Banks, who has a couple of series out that I have really enjoyed:
If you'd like to learn more about my romance rating system, go here.
The McCabe Trilogy:
Author: Maya Banks
Publisher: Ballantine
Heat: Hot
Format: ebook
The McCabe trilogy follows three brothers in a Scottish family that has fallen n hard times.  Throughout the series, the survival of the McCabe Clan is always in question due to territorial disputes and political intrigue.  I enjoyed all three of these books, although I think that Alaric's story is my favorite of the three.  These can be read in order or out of order, I think, and they are a great choice if you love good historical detail, steamy romance and smart, strong female characters. You can read a little more about the books below.


In Bed With A Highlander (Ewan McCabe)
Release Date: 8-30-11
Ewan McCabe, the eldest, is a warrior determined to vanquish his enemy. Now, with the time ripe for battle, his men are ready and Ewan is poised to take back what is his—until a blue-eyed, raven-haired temptress is thrust upon him. Mairin may be the salvation of Ewan's clan, but for a man who dreams only of revenge, matters of the heart are strange territory to conquer. – Goodreads
Seduction Of A Highland Lass (Alaric McCabe)
Release Date: 9-27-11
Fiercely loyal to his elder brother, Alaric McCabe leads his clan in the fight for their birthright. Now he is prepared to wed for duty, as well. But on his way to claim the hand of Rionna McDonald, daughter of a neighboring chieftain, he is ambushed and left for dead. Miraculously, his life is saved by the soft touch of a Highland angel, a courageous beauty who will put to the test his fealty to his clan, his honor, and his deepest desires. –Goodreads
Never Love A Highlander  (Caelen McCabe)
Release Date: 10-25-11
Caelen McCabe's young, reckless heart nearly destroyed his clan. Now, putting family loyalty above all else, he steps up to marry his older brother's jilted bride and salvage the uneasy alliance between two clans. While beautiful Rionna McDonald is a fit wife for any man, Caelen trusts no woman, especially not this sweet temptress who torments him with white-hot longing. – Goodreads
The Montgomerys and Armstrongs Series
Author:
Maya Banks
Publisher: Ballentine
Heat: Hot
Format: eBook
The Montgomery and Armstrongs series is a fairly new one for Maya Banks, but I must say that it has characters that are even more compelling than those in the McCabe Series.  The women in these two books both have challenges and scars, both internal and external.  In particular, Genevieve in Highlander Most Wanted was someone that really interested me.  She is scarred both physically and psychologically.  The physical scarring isn't something that I see very often in romances and I thought it really added to her character and to the relationship dynamic in the book.  Both books in this series are very good, but definitely be in the look-out for Highlander Most Wanted which will be released in March.  You can read a little more about the books below.


Never Seduce A Scot (Graeme Montgomery)
Eveline Armstrong is fiercely loved and protected by her powerful clan, but outsiders consider her "touched." Beautiful, fey, with a level, intent gaze, she doesn't speak. No one, not even her family, knows that she cannot hear. Content with her life of seclusion, Eveline has taught herself to read lips and allows the outside world to view her as daft. But when an arranged marriage into a rival clan makes Graeme Montgomery her husband, Eveline accepts her duty—unprepared for the delights to come. Graeme is a rugged warrior with a voice so deep and powerful that his new bride can hear it, and hands and kisses so tender and skilled that he stirs her deepest passions.  – Goodreads
Highlander Most Wanted  (Bowen Montgomery)
Release Date: 3-19-13
I received this eGalley in exchange for my honest review.
Genevieve McInnes is locked behind the fortified walls of McHugh Keep, captive of a cruel laird who takes great pleasure in ruining her for any other man. Yet when Bowen Montgomery storms the gates on a mission of clan warfare, Genevieve finds that her spirit is bent but not broken. Still, her path toward freedom remains uncertain. Unable to bear the shame of returning to a family that believes her dead or to abandon others at the keep to an imposing new laird, Genevieve opts for the peaceful life of an abbess. But Bowen's rugged sensuality stirs something deep inside her that longs to be awakened by his patient, gentle caress—something warm, wicked, and tempting. – Goodreads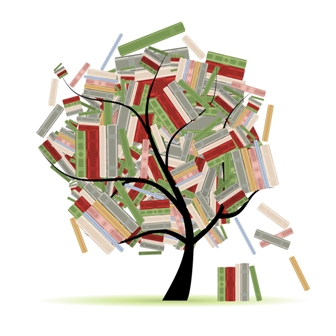 Related Posts