There are few things that I love more than a romance novel!  I read a lot of them, so I decided to start a feature where I give quick reviews of some of the romances I've been reading in the hopes that the next time you are looking for a little love in book form, you'll have some ideas!
Tempting the Best Man
Author: J. Lynn (Jennifer L. Armentrout)
Publisher: Brazen 
Heat: Hot
Format: ebook
Madison Daniels has worshipped her brother's best friend since they were kids. Everyone thinks she and Chase Gamble would make the perfect couple, but there are two major flaws in their logic. 1) Chase has sworn off relationships of any kind, and 2) after blurring the line between friends and lovers for one night four years ago, they can't stop bickering. Forced together for her brother's wedding getaway, Chase and Madison decide to call a truce for the happy couple. Except all bets are off when they're forced to shack up in a tacky 70's honeymoon suite and survive a multitude of "accidents" as the family tries to prove their "spark" can be used than for more than fighting. That is, if they don't strangle each other first… – Goodreads
Many of you are probably familiar with this author's Lux series for young adult readers, but I am hear to tell you that you will not be disappointed in her adult romance alter ego, J. Lynn.  The steam factor for this book was pretty high, which you probably guessed by looking at the cover, as was the sexual tension, but it was a great start to a series that will eventually tell the story of all three brothers.  This was a quick and fun read and is recommended to those that like the "I've loved you forever" storyline and steamy bedroom scenes.
Tempting the Player
Author: J. Lynn (Jennifer L. Armentrout)
Publisher: Brazen 
Heat: Hot
Format: ebook
Chad Gamble, all-star pitcher for the Nationals, is one of the best players on—and off—the field. And right now, the notorious bad boy wants Bridget Rodgers. But with her lush curves and snappy comebacks, the feisty redhead is the kind of woman a man wants to settle down with…and that's the last thing Chad needs. When the paparazzi catch them in a compromising position, Chad's manager issues an ultimatum: clean up his act or kiss his multi-million dollar contract goodbye. To save his career, his meddling publicist says he'll have to convince everyone Bridget isn't just his flavor of the week, but his girlfriend. Being blackmailed into a fake relationship with Chad Gamble isn't easy, especially when the sizzling physical attraction between them is undeniable. With a month to go on their arranged pretense, it's going to take every ounce of willpower they have not to fall into bed together…or in love. – Goodreads
Tempting the Player is book two in the Gamble Brothers series (a companion to the book reviewed above).  I actually liked this one more than Tempting the Best Man.  I loved that the heroine was described as tall with a curvy figure.  That's something you don't often find in romance novels, in my experience.  She was also funny and smart.  Pairing her with Chad, who was all about women and baseball, created some great tension.  I also thought that this installment had better character development.  This book was just as steamy (if not more) than the first one and I think that any experienced romance reader will enjoy it.  Book three in the Gamble Brother series is due in 2013.
Mark of the Witch
Author: Maggie Shayne
Publisher: Harlequin
Heat: Medium
Format: eGalley
I received this galley in exchange for my honest review.
A lapsed Wiccan, Indira Simon doesn't believe in magic anymore. But when strange dreams of being sacrificed to an ancient Babylonian god have her waking up with real rope burns on her wrists, she's forced to acknowledge that she may have been too hasty in her rejection of the unknown. Then she meets mysterious and handsome Father Tomas. Emerging from the secrecy of an obscure Gnostic sect, he arrives with stories of a demon, a trio of warrior witches-and Indira's sacred calling. Yet there's something even Tomas doesn't know, an inescapable truth that will force him to choose between saving the life of the woman he's come to love-and saving the world. – Goodreads
This story had great potential, but unfortunately, it just didn't deliver for me.  The premise was great and I loved the witch versus Gnostic angle.  There were some interesting plot twists, but I just couldn't get attached to the characters and the romantic aspect was a little lukewarm.  So, for me, this wasn't a book that really grabbed my attention.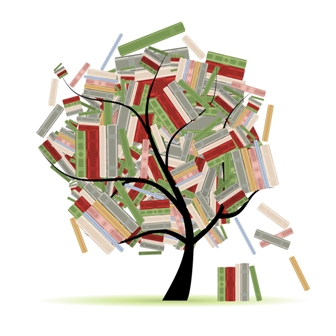 Related Posts