Harlequin has recently released a new line of romances in the US called Harlequin KISS.  (Previously released in the UK as RIVA.)  The covers are a much more modern version of the traditional Harlequin cover art, which I love.
KISS is sharply contemporary, glossy and chic, attracting readers who enjoy a short hit of romantic excitement with a thoroughly modern twist! Smart and stylish, sweet or sexy, these stories offer fun, flirty reads featuring smart, sassy heroines, equally matched by 21st century alpha heroes! – Source: Harlequin
 Today I'm featuring a few titles that were made available to me via NetGalley.  If you are looking for a fun, quick romance, I think you'll find something enjoyable from this line.
If you'd like to learn more about my romance rating system, go here.
Waking Up Married
Author: Mira Lyn Kelly
Heat: Medium
Available Now
Her first thought: "Who are you?"
It's the morning after her cousin's bachelorette party in Vegas and Megan Scott wakes up with the mother of all hangovers. Even worse, she's in a stranger's penthouse having woken up with something else as well—a funny, arrogant, sexy…husband! Up until now, finding even a boyfriend had seemed impossible—been there, got the broken heart, sworn off men for good. Then a few martinis with Carter…no, Connor Reed and she's gone from first meet to marriage in one night! Megan wants a lawyer. But Connor's shocking bombshell?  "I don't want a divorce." – Goodreads
I think this is my favorite KISS book, so far.  Megan is a type A engineer who decides to throw caution to the wind and live a little, but too many drinks later, she ends up married to Connor. That's the set-up, but the rest of the book deals with their attempt to come to terms with being married and making a go of it.  Of course there are a lot of bumps before the happily ever after, but it was a very sweet, character driven story that I really enjoyed.  Definitely put this one on your romance reading list.


The Downfall Of A Good Girl
Author: Kimberly Lang
Heat: Medium
Available Now
Southern debutante Vivienne LaBlanc can't believe bad-boy rock star Connor Mansfield is back in town for the New Orleans annual Saints and Sinners pageant. He has a reputation as wicked as his devilish smile, and Vivi has no intention of becoming one of his latest groupies! He once crushed her high school heart, so playing the saint to Connor's sinner should be easy. But how can Vivi get those less-than-angelic thoughts out of her head-especially when Connor's so good at tempting her to be bad? – Goodreads
Set in NOLA, this book bring two childhood friends back together.  Their rivalry is pretty entertaining, but so is their discovery that they have feelings for each other.  I liked Mardi Gras as a setting and the way they both had the wrong idea about each other.  It wasn't so much a story about Vivi's broken heart as it was about her preconceived ideas about Connor's life that made it interesting.
How To Get Over Your Ex
Author: Nikki Logan
Heat: Mild
Available Now
After her on-air proposal is turned down by her commitment-phobe boyfriend, Georgia Stone must learn to survive singledom. Unfortunately, thanks to a clause in her contract, she has to do it under the watchful gaze of brooding radio producer Zander Rush. And so begins the Year of Georgia! Lurching from salsa classes to spy school, Georgia discovers a taste for adventure. Her biggest thrill so far? Flirting with danger-aka the enigmatic Zander. But admitting she's ready for more than just a fling…? Definitely Georgia's scariest challenge yet! – Goodreads
The idea behind this book was fun.  A girl decides to propose, but it turned down on air.  He year of discovery would have made a good book unto itself, but the addition of Zander brought the romance that you expect from a story like this.  Although I liked Georgia, something fell a little flat about Zander.  I wasn't able to get into this one as much as some of the others I read in this series.
First Time For Everything
Author: Aimee Carson
Heat: Medium
Release Date: 2-19-13
"So tell me, suit," she said, as lightly as she could. "What exactly is a virgin supposed to act like?"Jacqueline's new boss is none other than her friend's older brother—hot-shot lawyer Blake Bennington. His control freakery and his need to always, always be right would normally send fiery, unconventional Jax running a mile—but even she has to admit he looks edible in his bespoke suit! She's quickly realizing she's way out of her depth…but with this contained, experienced guy, trying to get him to lose his cool is just a little too tempting…. – Goodreads
I think what I liked about this book the most was the contrast between free spirited Jax and uptight Blake.  I know it's an old idea, but it's one that is really fun to read.  Jax is always trying to make the world a better place and Blake is intrigued and frustrated by her.   The dynamic in this relationship was well-written and made this a quick and enjoyable romance. 
Hitched
Author: Jessica Hart
Heat: Mild
Available Now
Planning the most-talked-about wedding of the year is enough to break engineer Frith Taylor out in a cold sweat. She's used to construction sites, not wedding fairs! But estate manager George Challoner's offer of help is one that's too good to resist. George may be the rebel of the prestigious Challoner family, but his insanely good looks are giving Frith wedding fever! Charm personified, he's making her feel things she hasn't dared feel before. Maybe her little sister's wedding won't be the only one Frith's planning…? – Goodreads
This one was not a winner for me.  Frith was not an appealing character and seemed to have a very self-destructive opinion of herself caught on repeat in her head.  I never ind it wen a heroine has doubts, but this made her a little boring, to be honest.  I wasn't able to really connect with the story or the characters, unfortunately.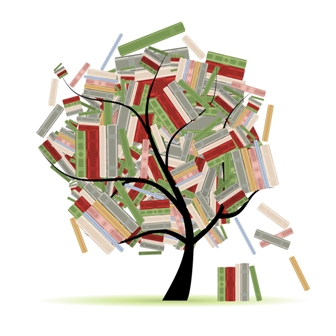 Related Posts