Today I'm once again talking about popular New Adult romance series that I have enjoyed recently.  If you've got any more NA suggestions, please feel free to leave them in the comment section!
If you'd like to learn more about my romance rating system, go here.
Ten Tiny Breaths
Author: K.A. Tucker
Publisher: Atria
Heat: Medium
Available Now
Four years after losing her parents, best friend, and boyfriend in a drunk driving accident, twenty-year-old Kacey Cleary runs away to begin a new life in Miami. Hardened by the tragedy, she's determined to keep everyone at a distance—until she meets an irresistible and mysterious neighbor who is determined to melt the ice over her heart. – Goodreads
Ten Tiny Breaths was a short,. but intense romance with a big twist that definitely gave this story some oompf.  The tough, smart, school-of-hard-knocks type of heroine seems to be de rigueur for this genre, but in this story it really worked.  Kacey is suffering from PTSD, which you figure out pretty quickly.  Her extreme protectiveness of her sister and the romance she has with Trent are the core of the plot, but towards the end things take a surprising turn and I was pleased by the grittiness.  The ending was syrupy sweet, but I can't take too much of an issue with it since Kacey certainly deserved her happy ending.  I enjoyed this book and can see why it has become so popular. I received this galley in exchange for my honest review.
One Week Girlfriend
Author: Monica Murphy
Publisher: Monica Murphy
Heat: Hot
Available Now
Temporary. That one single word best describes my life these last few years. I'm working at a temporary job until I can finally break free. I'm my little brother's temporary mother since our mom doesn't give a crap about either of us. And I'm that temporary girl all the guys want to get with because I give it up so easily. According to the rumors, at least. But now I'm the temporary girlfriend of Drew Callahan, college football legend and all around golden guy. He's beautiful, sweet—and he's hiding way more secrets than I am. He's brought me into this fake life where everyone seems to hate me. And everyone seems to want something from him. The only thing he seems to want though is…Me. I don't know what to believe anymore. All I know is, I think Drew needs me. And I want to be there for him. – Goodreads
This has become a very popular series in NA romance.  Again, we have a tough and hard-scrabble heroine who has to work more than one job to support her brother and her alcoholic mom.  I have always been a fan of the pretend boyfriend/girlfriend trope and that's why I picked up this book.  It is everything a romance should be; a handsome guy, a pretty girl and a situation that will lead to lots of tension, but the situation that Fable finds at Drew's house kind of set this whole thing apart.  I couldn't decide if it was groundbreaking or just really Falcon Crest (that's an old prime time soap opera, for you youngsters) but it worked.  I thought that the spin that was put on the relationship was pretty unique and very enjoyable.
Second Chance Boyfriend
Author: Monica Murphy
Publisher: Monica Murphy
Heat: Hot
Available Now
Lost. That one single word best describes my life at this very moment. I lost the last games of the season and both my team and my coach blame me. I lost the last two months because I drowned in my own despair like a complete loser. And I lost the only girl who ever mattered because I was afraid being with me would destroy her. But now I realize how truly lost I am without her. She has become my story…and even though she acts like she's moved on, I know she still thinks about me just as much as I think about her. She's beautiful, sweet—and so damn vulnerable, all I want to do is help her. Be there for her. Love her…If only I could convince Fable to give me a second chance. Then I wouldn't feel so lost anymore, and neither would she. We could be found together. – Goodreads
Second Chance boyfriend continues Drew and Fable's story.  Things gt pretty intense for Drew and his family in this one and, again, I think the fact that Drew needed to be "rescued" made this romance different and even more enjoyable.  I give a lot of credit to an author that can turn such well established romance roles around.  Of course, Fable has her own personal struggles and so this book was a lot of drama, but it also had some very sweet moments.  I think anyone who is a fan of contemporary romance will enjoy this series.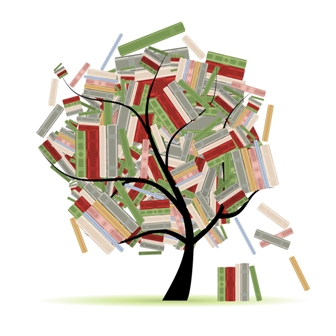 Related Posts