Today, I'm giving a quick run-down of three books I read in February that I thought you might want to know about.  There were more hits than misses this month, so scroll down for some romance suggestions.
If you'd like to learn more about my romance rating system, go here.
All He Ever Desired
Author: Shannon Stacey
Publisher: Carina Press
Heat: Medium-Hot
Available Now
After college, Ryan Kowalski decided to leave Whitford, Maine, rather than watch Lauren Carpenter marry another man. Now his siblings need his help to refurbish the family-owned Northern Star Lodge and he's forced to face the past sooner rather than later when he collars a vandal—and learns the boy is Lauren's son…The last person Lauren needs back in her life is Ryan Kowalski. With a bitter ex-husband and a moody teenage son, she has enough man trouble already. But her son needs to learn a few lessons about right and wrong, even if Lauren has to escort him to Ryan's door every day to work off his crime. With all this close contact, Ryan and Lauren can't deny the chemistry between them is as powerful as ever. But can a few searing kisses erase their past and pave the way for a second chance at true love? – Goodreads
There are many people that love this series of books, each one involving a member of the Kowalski family.  After reading this, I can see the appeal.  They are very down-to-earth characters who are very real with compelling stories.  I loved reading about Lauren and Ryan's romance, their history and how all of the other family members fit in to all of it.  It was a very heartfelt romance with enough heat to make it really fun.  I'll definitely be reading more from this series!
The Other Side Of Us
Author: Sarah Mayberry
Publisher: Harlequin
Heat: Medium
Available Now
The best thing between Oliver Barrett and Mackenzie Williams is a fence. Ever since Oliver's new-neighbor gestures were met with unfriendly responses, he's decided to keep his distance. After all, he's in this seaside town to get his life on track again. That doesn't include working hard to get on Mackenzie's good side—no matter how intriguing she may be. His intentions are put to the test, however, when his dog becomes infatuated with hers. The two crafty canines do their best to break down the barriers between the properties. And where the dogs go…, well, the humans must follow! It doesn't take long for a powerful attraction to build between Oliver and Mackenzie. They soon discover that the worst of first impressions can lead to the best possible outcomes…. – Goodreads
I loved the idea of this couple meeting because their dogs fell in love!  This Australian romance ended up having a lot of depth and was one that I really enjoyed.  Both characters are a little bit broken and I am always a big fan of flawed characters, especially in romance.  Both Oliver and Mackenzie were well written and complete characters.  I really enjoyed this and recommend it to anyone who loved the Super romance line from Harlequin.
Smooth Sailing
Author: Lori Wilde
Publisher: Harlequin
Heat: Medium-Hot
Available 3-1-13 
Sex and the sea… Desperate to win back his ex, billionaire playboy Jeb Whitcomb spent a year in self-discipline and (mostly) celibacy. He's a new man. But when she decides to marry someone else, Jeb immediately sets sail. He has only four days to stop the wedding and, worse still, he has a stowaway…the only woman who can make a newly good man behave very, very badly! R.N. Haley French is furious. For one night, she lets go of her usual boring routine, and the next she knows she's accidentally off to Florida with Mr. Sexy Superficiality, and desperately trying to forget the steamy encounter they almost shared. And in the boat, there's no escape from each other…or the unfurling lust that threatens to send their self-control overboard! – Goodreads
The premise of this book was a good one.  An accidental stowaway on a boat with a guy that you're attracted to?  Sounds good, right?  Unfortunately, the cheesy dialogue kind of took away from my overall enjoyment.  The conversations between Jeb and Haley didn't flow and the love scenes were kind of meh, for lack of a better term.  I usually like the "stop the wedding" story line, but this one fell a little flat for me.
I received these books from the publisher in exchange for my honest review.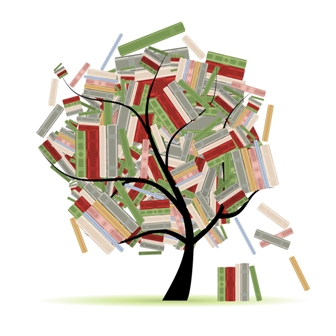 Related Posts