Everybody knows that tomorrow is a day for romance, but if you would rather stay in and enjoy some book based romance, I have a few suggestions that you might enjoy!  If you are looking for a fun and steamy romance, I think you'll find something you'll like in the Blaze line from Harlequin. This has become one of my favorite lines among Harlequins any offerings. Want a description of Blaze?
You like it hot! Harlequin Blaze stories sizzle with strong heroines and irresistible heroes playing the game of modern love and lust. They're fun, sexy and always steamy. – Harlequin 
Here are some short reviews of a few Blaze titles that I have read recently.

If you'd like to learn more about my romance rating system, go here.
Lying In Bed
Author: Jo Leigh
Heat: Hot
Available Now
The setup was simple. To ferret out a blackmailer, FBI agent Ryan Vail and his partner are going undercover as a couple at an intimacy retreat. But when Ryan wakes to find a replacement "wife" in his bed, he knows he's in big trouble…. FBI agent Angie Wolf is on the job. Sure, there's a wicked attraction between her and Ryan, but they're professionals. Touching, kissing—it's all part of the sting. But the intimacy retreat is doing its job, because each tension-filled night in bed is blurring the line between truth and lie. Now this investigation has turned into one irresistible temptation! – Goodreads
Despite the fact that the premise made my inner HR lady cringe, I actually ended up really liking this one!  The set-up of posing a a married couple worked well because these were two people that were in competition for the same job.  That added even more tension to the whole plot and made the romance even more enjoyable.  This was really entertaining with a very strong and well developed female protagonist.
One More Kiss
Author: Katherine Garbera
Heat: Hot
Available Now
One taste isn't enough…Since her divorce, cupcake queen Alysse Dresden prefers baking over boys…until a phone order from a sexy-voiced stranger melts her insides like butter. It isn't until Alysse makes the delivery in person that she realizes—too late—that the only man who can do that is her ex-husband…. After Marine Corps ace Jay Michener walked out on his weeklong marriage, he never stopped thinking of Alysse. Wanting her. And with his reenlistment only weeks away, he wants a second chance. But Alysse has plans of her own—and if the way into a guy's heart is through his stomach, maybe the way out of it is through his bed! – Goodreads
The returning soldier is a theme that I am seeing more and more of these days, especially in romance.  Obviously, it is a reflection of what is going on in society right now, and i have to say that it has provided some great romances.  One More Kiss tells the story of one soldier that doesn't know who he is outside of the Marines, but he knows he wants a second chance to rekindle the marriage that never really had a chance.  This book was full of tension, great love scenes and some very emotional moments. 
The Risk Taker
Author: Kira Sinclair
Heat: Hot
Available Now
All returned POW Gage Harper wants to do is forget, even if he has to let some gym rat beat him to a pulp to do it. He certainly doesn't want to tell the tale of his heroism to the tabloids. Especially since he's no hero…. But one journalist is determined to get the inside scoop—and she's the only girl Gage has never been able to resist.  Hope Rawlings never took Gage's romantic advances seriously growing up. After all, she was just his buddy, and a guy like Gage could have any girl he wanted. But now she needs his story to get her dream job in the city. And she's willing to do anything to get it. – Goodreads
This was another returning soldier story and it had a leading lady that I was not that fond of.  I was afraid that her character would keep me from enjoying this book, but the author did a good job of turning the whole thing around.  Eventually, you see that Gage is more than his POW status and Hope is more than just a journalist looking for a big story.  This book had a lot of interaction with family and community, which I also enjoyed.
His Kind of Trouble
Author: Samantha Hunter
Heat: Hot
Available Now
Danger is bodyguard Chance Berringer's first, last and middle name. Protecting celebrity chef Ana Perez—a hot little firecracker with a mouth to match—for two weeks in Mexico is more vacation than job. Just keep his eyes on her, and his hands off. How hard can it be? Plenty hard. Ana doesn't want a babysitter during the holidays. Even if Chance's muscled hotness (complete with wicked grin) makes him a mouthwatering dish…. But when the heat starts sizzling in the bedroom—and beyond—will this hot tamale cause more trouble than Chance can handle? – Goodreads
This particular title just wasn't a win for me.  It felt like all of the people in this book were caricatures and not really developed.  The story didn't hold my attention and the chemistry between the two protagonists wasn't up to par for this series, in my opinion.  The tropical setting was fun and the side plot involving Ana's sister was interesting, but this wasn't my favorite, overall.
I received these books from the publisher in exchange for my honest review.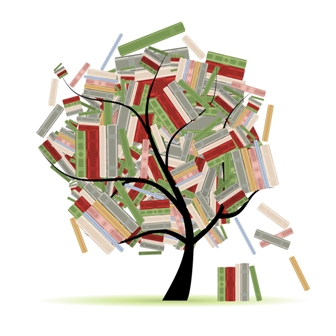 Related Posts