Today I'm talking about a popular New Adult romance series by S.C. Stephens. Picked up by Gallery, this originally self-pubbed romance has found a wide audience.  The last in the trilogy, Reckless, is also available now.  I received these books in exchange for my honest review.
 If you'd like to learn more about my romance rating system, go here.
Thoughtless
Author: S.C. Stephens
Publisher: Gallery
Heat: Medium
Available Now
For almost two years now, Kiera's boyfriend, Denny, has been everything she's ever wanted: loving, tender and endlessly devoted to her. When they head off to a new city to start their lives together, Denny at his dream job and Kiera at a top-notch university, everything seems perfect. Then an unforeseen obligation forces the happy couple apart. Feeling lonely, confused, and in need of comfort, Kiera turns to an unexpected source—a local rock star named Kellan Kyle. At first, he's purely a friend that she can lean on, but as her loneliness grows, so does their relationship. And then one night everything changes…and none of them will ever be the same. – Goodreads
The premise of this book was interesting because it presented Kiera as a sweet girl that cheats on her boyfriend.  It's pretty clear from the start where the story is going, but Kiera remains pretty likable, which surprised me.  Kellan is predictably damaged, although not the usual alpha male type that's typical in the NA romance genre.  My biggest problem was the repetitive nature of the story.  Over and over again there was gnashing of teeth and tearing of hair over the Bad Thing that Kiera and Kellan did together.  I would have liked to see more plot development and less rehashing.  However, this was a fun read that was sexy and sweet.  I can see why so many have liked it.

Effortless
Author: S.C. Stephens
Publisher: Gallery
Heat: Medium
Available Now
After being caught in the middle of a love triangle which led to a devastating betrayal, Kiera pledged to learn from the mistakes she'd made. She was determined to never again inflict that kind of pain on anyone, especially the soulful, talented man who held her heart. But life offers new challenges for every relationship, and when Kiera's love is put to the ultimate test, will it survive? Love is easy . . . trust is hard. – Goodreads
In the follow-up to Thoughtless, I felt that we finally get to see the relationship development that I wanted in book one.  Kiera is still not my favorite heroine, but she is not so unappealing that it makes the series hard to read.  We get glimpses into both of their lives and a lot more background into Kellan and his terrible childhood.  I felt that Effortless was a better written and more engaging story than Thoughtless and it made me want to follow this with the third book, which was released in March.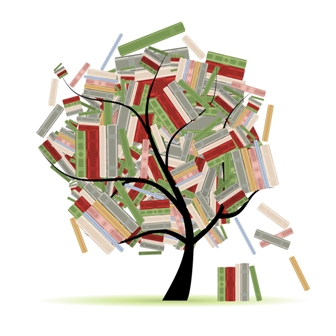 Related Posts