Welcome to Ex Libris Romance!  You can read more about my romance rating system here.
Within the Contemporary Romance genre, there are several sub-genres, one of which involves romantic heroines who are pregnant or become pregnant.  When I got on my eReader and browsed the titles in this category, I found a large number of books to choose from.  Here are three different stories that I have read recently with three very different pregnancy scenarios.
More Than He Expected
Author: Andrea Laurence
Publisher: Harlequin
Format: eBook
Heat: Medium
Available Now
Playboy Alex Stanton likes his relationships short and without strings. But his fiery fling with Gwen Wright left him craving more. So when a holiday weekend getaway provides an opportunity for another taste of the tantalizing woman, he grabs it. Only, things have changed since their last encounter…. Besides being noticeably pregnant, Gwen insists she's sworn off men. As if the challenge weren't tempting enough, Gwen's enticing new curves have made the sexy spitfire even more appealing. But how can the footloose bachelor hang on to his heart when he can't stop longing for the soon-to-be mama? – Goodreads
I bought this book because the pregnancy scenario was unusual.  There was no "oops" pregnancy in this story and I enjoyed that twist.  However, other than the twist on an old theme, there really wasn't anything in this story that set it apart. It was a quick read, but the romance was a bit stilted since the two protagonists already had a lot of interaction and relationship building before the story really began.  As a reader, you sort of miss out on that. 
One Night With a Hero
Author: Laura Kaye
Publisher: Entangled
Format: ebook
Heat: Hot
Available Now
After growing up with an abusive, alcoholic father, Army Special Forces Sgt. Brady Scott vowed never to marry or have kids. Sent stateside to get his head on straight—and his anger in check—Brady's looking for a distraction. He finds it in his beautiful new neighbor's one-night-only offer for hot sex, but her ability to make him forget is addictive. Suddenly, Brady's not so sure he can stay away. Orphaned as a child, community center director Joss Daniels swore she'd never put herself in a position to be left behind again, but she can't deny herself one sizzling night with the sexy soldier who makes her laugh and kisses her senseless. When Joss discovers she's pregnant, Brady's rejection leaves her feeling abandoned. Now, they must overcome their fears before they lose the love and security they've found in each other, but can they let go of the past to create a future together? – Goodreads
In this steamy and romantic story, two emotionally wounded people meet, take care of business, and then try to form a relationship when the fates bring them together again.  In between some very steamy scenes, there is an emotional story that rounds out the book very nicely.  The hero in this book is flawed, but sympathetic, and the unexpected pregnancy presents some very poignant interactions.  Overall, I would say that this book is a good bet.
Something To Believe In
Author: Kimberly van Meter
Publisher: Harlequin
Format: eGalley
Heat: Medium
Release Date: 1-2-13
I received this galley in exchange for my honest review.
Lilah Bell isn't asking for much—just a normal life. A future that's different from her shadowed, traumatic past. Maybe even a chance to start over. Instead, all she gets is the suffocating attention of her overprotective sisters, who seem to be waiting for her to break again. They don't get that helping save her family's beautiful Virgin Islands resort is definitely a challenge she can handle. But what she can't handle is a serious relationship with carefree visitor Justin Cales. After all, wanting a man who isn't planning to stick around isn't smart.Problem is, falling for Justin is too easy. And now life is more complicated than ever. When the truth unravels, they'll either be brought together in unexpected ways…or torn apart for good. – Goodreads
This story was interesting because both main characters were kind of a mess.  Surrounded by people who all wanted them to do things their way, Lilah and Justin had to find their own path.  In between a romance that started as a fling, there were the stories of the people in Justin and Lilah's lives.  As the story came together the result was a book that was heartfelt and sweet. I really enjoyed this one, so put it on your wish list or pre-order it for the new year!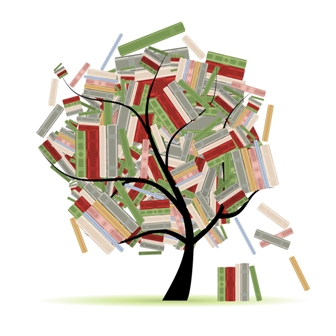 Related Posts