Summer is officially over 🙁  Today I have four books that might help ease those no more summer blues.  Enjoy!
Find out more about my romance ratings here.
What Happens Between Friends
(Shady Grove #2)
Author:
Beth Andrews
Heat:
Medium
Publisher:
Harlequin
Available Now
For Sadie Nixon, life is one big adventure with something new around the corner. And anytime she needs a break, she can always rely on James Montesano—the best guy she knows. This time when she arrives in Shady Grove, however, something is different. There's a little extra between her and James that has them crossing the line of friendship into one steamy, no-holds-barred night. Afterward, no matter how hard she tries, Sadie can't erase the memories of James that way. He's so hot, so tempting…. But his life is here and hers isn't. She needs his friendship, but she doesn't do commitment. So where does that leave them? Suddenly what happens between friends is more complicated than ever!
This is the 2nd book in the Shady Grove series.  This was a good story with a lot of build-up and no rushing along.  The main female character, Sadie, was such a free spirit that I found her a bit irritating, at times.  James, our leading man, was very vulnerable, which is kind of a nice change from the alpha male overload I've been reading, lately.  This story about two best friends was very sweet and I always like romances that follow a different member of each family.  This series has a lot of potential, so I'll be on the look-out for the next installment in December.
Torn
Author:
K.A. Robinson
Heat:
Medium
Publisher:
Atria
Available Now
Chloe hasn't had the easiest childhood. With a mother who was absent most of the time, she practically had to raise herself. Determined to start a new life and leave her demons behind, she heads to West Virginia University with her best friends Amber and Logan. On the first day of classes, she spots a student who takes her breath away. Drake is a pierced, tattooed bad boy, and no matter how hard she tries to fight it, he's all she can think about. Drake has never cared about anyone other than himself, but when Chloe takes the empty seat next to him in class, he is instantly drawn to her. Drake is left wondering whether this girl can take his cold, womanizing heart and alter him forever. Falling for each other was never a part of their plan, and when it happens, things do anything but fall into place. Long-hidden feelings are revealed and friendships are tested to the brink as Chloe and Drake become helplessly entwined in each other's love.
I cant say that Torn wasn't enjoyable, but it was just a little too predicable and I just couldn't get attached to any of the characters.  It followed the bad boy vs good guy trope, which I'm not against, but in this instance seemed very worn out.  There was a little too much damsel in distress going on, as well.    As a New Adult romance, this one was ok, but it didn't stand out to me at all.  Book 2, Twisted, is currently available right now, as well.
My Favorite Mistake
Author:
Chelsea M. Cameron
Heat:
Medium
Publisher:
Harlequin
Available Now
Taylor Caldwell can't decide if she wants to kiss her new college roommate or punch him. On the one hand, Hunter Zaccadelli is a handsome blue-eyed bundle of charm. On the other, he's a tattooed, guitar-playing bad boy. Maybe that's why Taylor's afraid of falling in love with him, or anyone else. She doesn't want to get burned, so she needs him gone before it's too late. Hunter himself has been burned before, but Taylor's sexy laugh and refusal to let him get away with anything make her irresistible. Determined not to be kicked out of her life without a fight, Hunter proposes a bet: if she can convince him she either truly loves or hates him, he'll leave the apartment—and leave her alone. But when the man behind Taylor's fear of giving up her heart resurfaces, she has to decide: trust Hunter with her greatest secret, or do everything in her power to win that bet and drive him away forever.
While this wasn't really a stand-out NA, either, I will say that I enjoyed the way that the two protagonists were adversaries first.  I know that the I hate you now I love you trope isn't new, it was a nice change from the I immediately love you that I find a lot.  The main character, Hunter, has hidden depths that actually surprised me.  He seemed like a bad boy, but he actually wasn't at all.  This might seem that your typical NA, but I think if you read it, you'll find some pleasant surprises.
I Only Have Eyes For You
Author: Bella Andre
Heat: Hot
Publisher: Harlequin
Release Date: 9-24-13
Sophie Sullivan fell head over heels for Jake McCann at the age of five. Twenty years later, the notorious bad boy still sees her as the "nice" Sullivan twin. When they both get caught up in the magic of the first Sullivan wedding, she knows it's time to make him see her for who she truly is…the woman who will love him forever. Jake has always been a magnet for women, but the only woman he really wants is the one he can never have. Not only is Sophie his best friend's off-limits sister…he can't risk letting her get close enough to discover his deeply hidden secret. But when Sophie appears on his doorstep, Jake's every fantasy comes to life, and he doesn't have a hope of taking his eyes, or hands, off her. Jake knows loving Sophie isn't the right thing to do, but one look at her and he knows he can't possibly resist.
We finally get to hear the story of one of the Sullivan sisters!  The Sullivan twins, known as Naughty and Nice have been in the previous books, but this time we get to hear "Nice's" story, aka Sophie.  She falls for a guy that has been a friend of the family for ages, and when she finally tells him things go as planned, and then they kind of don't.  Jake is successful but he has a secret struggle that shames him, and I liked that part of the story because it made a "bad boy" a little more human.  This was another great addition to a series that I really like!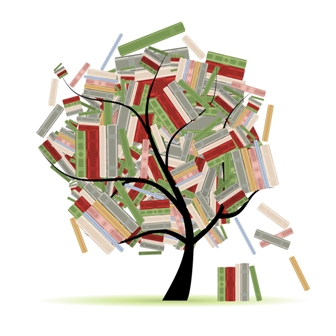 Related Posts