Find out more information about this feature and my ratings here.
The Indigo Spell
Author:
Richelle Mead
Narrator:
Emily Shaffer
Performance:
Excellent
Publisher:
Penguin
Available Now
In the aftermath of a forbidden moment that rocked Sydney to her core, she finds herself struggling to draw the line between her Alchemist teachings and what her heart is urging her to do. Then she meets alluring, rebellious Marcus Finch–a former Alchemist who escaped against all odds, and is now on the run. Marcus wants to teach Sydney the secrets he claims the Alchemists are hiding from her. But as he pushes her to rebel against the people who raised her, Sydney finds that breaking free is harder than she thought. There is an old and mysterious magic rooted deeply within her. And as she searches for an evil magic user targeting powerful young witches, she realizes that her only hope is to embrace her magical blood–or else she might be next. – Goodreads
"I'm still here, still in love with you, and care about you more than any other guy, evil or otherwise, ever will." Pg. 30
Fans of Adrian will not be disappointed in The Indigo Spell.  There is plenty of Ivashkov to go around, and boy does he take you on a crazy trip!  Richelle Mead really packed in a lot of action without feeling too rushed.  I was surprised that Marcus Finch wasn't in the book more.  He was still very important, mind you, but this was really a book that gave you more time with Sydney and Adrian.  There were some really tense moments as Sydney put her neck on the line several times and I found myself actually holding my breath.  One thing I love about this series is the way that Sydney constantly battles with her inner control freak.  Her mind never stops and the little asides she gives to the reader crack me up, especially when they involve something that Angeline has done:
"I heard about the pinata. It had been for her class's cultural day, and she'd been so thorough with her papier-mâché that none of her classmates had been able to open it through normal means. Angeline had ended up beating it against the wall and had to be stopped by the teacher when she'd produced a lighter." – Pg. 101
One thing that surprised me was the ending.  It was very…happy.  Not resolved by any means, but much happier than I thought it would be.  All I can think is that Richelle Mead is really going to bring the pain in the next book which is exciting and scary at the same time.
I also listened to the audio of the first two books in this series and I love Emily Shaffer's narration.  She definitely embodies Sydney's uncompromising inner voice, but I have also developed a real soft spot for her Adrian.  I know there was some controversy because she gives Adrian an English accent, but I am telling you that it works!  When I read these books, I am still hearing that voice in my head.  I really hope that she will be narrating the rest of the series, as well.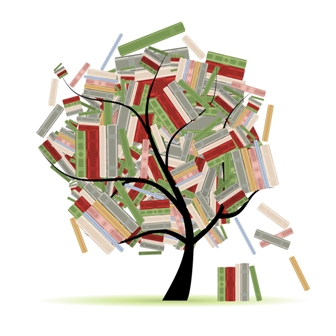 Related Posts