After The End
Author:
Amy Plum
Category:
Young Adult
Publisher:
Harper Teen
Release Date:
5-6-14
World War III has left the world ravaged by nuclear radiation. A lucky few escaped to the Alaskan wilderness. They've survived for the last thirty years by living off the land, being one with nature, and hiding from whoever else might still be out there. At least, this is what Juneau has been told her entire life. When Juneau returns from a hunting trip to discover that everyone in her clan has vanished, she sets off to find them. Leaving the boundaries of their land for the very first time, she learns something horrifying: There never was a war. Cities were never destroyed. The world is intact. Everything was a lie. Now Juneau is adrift in a modern-day world she never knew existed. But while she's trying to find a way to rescue her friends and family, someone else is looking for her. –
Goodreads
The premise behind After The End really got my attention.  Juneau lives a settlers life, totally free of anything that she and her tribe can't make, carry, or kill.  Her belief that they are some of the last people left on earth has made her tied to the land with a magical connection and has made her into the ultimate survivalist.  While the set-up for Juneau is brief, you get a pretty good idea of what her life has been like.  Then we have Miles, a spoiled ne'er-do-well of a teen who gets caught up in the intrigue surrounding Juneau because he wants to impress his dad.  The beginning of the book was strong.  As a reader, I really connected with Juneau's initial confusion that the world she thought existed was really a lie.  However, I couldn't help but notice how nicely she fit into the box of stoic girl with powers who must survive.  I wanted more from her.  I wanted her to crack just a little, and that never really happened, so I just ended up feeling very disconnected from her.  Miles was also a bit two dimensional, with his inevitable change of heart about Juneau.  Their whole dynamic really ruined the book for me, to be honest.  I liked the mystery, I liked the action, and I liked the journey that Juneau was on, but the personal interactions were distractingly bad.
There were parts of this book that were really well done and sections that had me turning pages as quickly as I could.  However, there were also many sections that made me cringe at the overly convenient plot developments.  So, needless to say, I felt very conflicted about this book, which was mirrored in what I saw as inconsistent pacing and a story that was just missing….something.  I didn't hate it, as I mentioned before, there were parts that really had me engaged, but when I closed the book, I was still very undecided about whether I would want to continue this series beyond book one.  I think Amy Plum fans will enjoy it and while the meshing of the magical with industrial intrigue didn't work for me, I can see how it might be a big hit with other readers.
I received this galley in exchange for my honest review.
Find Amy Plum online:
Website
Twitter
Facebook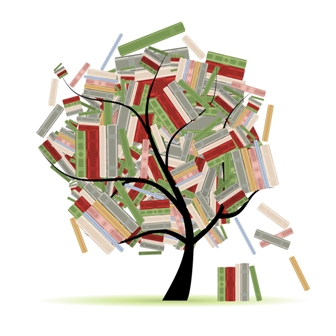 Related Posts