Looking For Alaska
Author:
John Green
Narrator:
  Jeff Woodman
Performance:
Excellent
Publisher:
Penguin Audio
Before. Miles "Pudge" Halter's whole existence has been one big nonevent, and his obsession with famous last words has only made him crave the "Great Perhaps" (François Rabelais, poet) even more. Then he heads off to the sometimes crazy, possibly unstable, and anything-but-boring world of Culver Creek Boarding School, and his life becomes the opposite of safe. Because down the hall is Alaska Young. The gorgeous, clever, funny, sexy, self-destructive, screwed-up, and utterly fascinating Alaska Young, who is an event unto herself. She pulls Pudge into her world, launches him into the Great Perhaps, and steals his heart. After. Nothing is ever the same.<
I have had this book on my list for a very long time, but somehow it was always pushed aside.  Well, I was an idiot.  Looking For Alaska was just as good as everyone said it was.  The description of life in the somewhat eccentric world of Culver Creek Boarding School was so well written that I felt like I might be there, myself.  There was not one character in this story that I did not like, and that includes the unlikable ones.  Alaska Young was more than just your typical MPDG, although I know that many people believe that about her.  She certainly has some of those characteristics, but she was much more three dimensional that just a vehicle for someone else's realizations.  For me, at least, she was more than just the focus of Miles Halter's lust, but since the book is told from Miles's point of view, what we know of Alaska has to be discovered by Miles, and he does discover it very painfully. I have to save the in-depth MPDG discussion for another day to avoid spoilers, so I'll just say that this book demonstrated perfectly why John Green's writing speaks to so many people, both young and old.  He reaches in and pulls out the very heart of the insecurities and triumphs that are a part of the teenage years.  I'm sad that his books weren't around when I was a teen.
This book was narrated by Jeff Woodman, who has an impressive number of books under his belt, including An Abundance of Katherines.  His use of voice was amazing.  I loved the way he voiced everyone, but especially The Colonel, whose personality really shone through in the voicing.  It's always tricky to have a male narrator when a female character plays such an important role in a story, but this narrator did a fantastic job of reading Alaska Young without sounding silly.  Since this book is set in Alabama, accent was also very important.  Mr. Woodman did a great job with that, as well.  Although this book would be great whether you listened to it or read it, I think that this particular narration really added to the story.  If this is a book that has been on your list forever, as it was on mine, please consider listening to it.  You won't be disappointed!
Find out more information about this feature and my ratings here.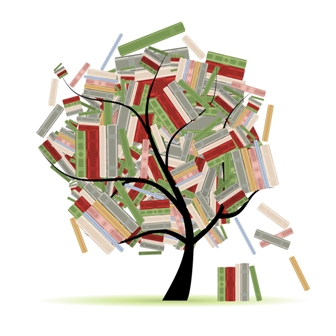 Related Posts