The Vow
Author:
Jessica Martinez
Category:
Young Adult
Publisher:
Simon Pulse
Release Date:
10-15-13
No one has ever believed that Mo and Annie are just friends. How can a guy and a girl really be best friends? Then the summer before senior year, Mo's father loses his job, and by extension his work visa. Instantly, life for Annie and Mo crumbles. Although Mo has lived in America for most of his life, he'll be forced to move to Jordan. The prospect of leaving his home is devastating, and returning to a world where he no longer belongs terrifies him. Desperate to save him, Annie proposes they tell a colossal lie—that they are in love. Mo agrees because marrying Annie is the only way he can stay. Annie just wants to keep her best friend, but what happens when it becomes a choice between saving Mo and her own chance at real love? –
Goodreads
I kind of expected a book that took a a tongue-in-cheek look at two friends who get married so one can stay in the country.  Well, that was not what The Vow was at all, but trust me when I say, that's a good thing.  The central relationship in this book is a friendship.  Mo and Annie are best friends and that is it.  Their bond, though, runs very deep.  They both come from families that have their own dysfunctions, and struggle to communicate.  Their friendship is a lifeline in many ways; it's a way to stay sane.  When Mo must face moving back to Jordan when his dad loses his job, Annie panics and their  (seemingly) crazy plan is hatched.  As I was drawn into the story, their plan, which does seem extreme, made more sense as I got to know the characters.  Annie's family is still reeling from her sister's disappearance.  Mo's mother suffers from severe depression. Annie must contend with the gossip about her family and Mo must deal with the racism from people who judge him because of his Middle Eastern heritage.   They have no one to go to but each other and since they have been so used to leaning on each other, the thought of one of them leaving is beyond comprehension.  As their devotion was shown, it seemed quite plausible that two teens would grasp the overall idea of marriage for citizenship and go for it.
When Annie has a chance to step away from Mo and forge her own path outside of their friendship, the reality of what they must face in order to pull off their plan seems like the cruelest of cosmic jokes.  This is where I saw what I thought was the most interesting part of the book.  They are both forced to face the consequences of their plan by being confronted with how it actually keeps them from moving forward in their lives.  Their situation tested both Annie and Mo in ways that changed them profoundly.  I actually wanted the ending to be longer because I thought it was such an interesting development.  I wasn't ready to let it go, quite yet.  It was a book about love, devotion, and what we do to fill the empty spaces that people leave behind when they go.  The Vow quite brilliantly used the hot button issue of immigration as a platform, but ended up leaving me with a lot of thoughts about how friendships change and also how hard it is to recognize the difference between what we want and what we need.
I received this galley in exchange for my honest review.
Find Jessica Martinez online:
Website
Twitter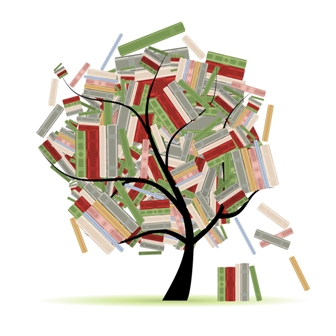 Related Posts