Find out more information about this feature and my ratings here.
How To Say Goodbye in Robot
Author: Natalie Standiford
Narrator: Kate Rudd
Performance: Excellent
Available Now
New to town, Beatrice is expecting her new best friend to be one of the girls she meets on the first day. But instead, the alphabet conspires to seat her next to Jonah, aka Ghost Boy, a quiet loner who hasn't made a new friend since third grade. Something about him, though, gets to Bea, and soon they form an unexpected friendship. It's not romance, exactly – but it's definitely love. Still, Bea can't quite dispel Jonah's gloom and doom – and as she finds out his family history, she understands why. Can Bea help Jonah? Or is he destined to vanish? – Goodreads
I was completely blown away by how much I loved this book.  First of all, it is not a love story.  At least, not the kind you are used to reading.  This is about Bea and Jonah, who feel like outsiders and find a friend in each other.  They both have somewhat complicated inner lives, but Jonah's life is full of real pain and a bit of mystery, as well.  As Bea gets sucked into Jonah's reality, you'll see that he is not the typical "misunderstood YA male protagonist who is really very good and handsome".  He is not always nice.  He is not always nice to Bea.  Bea does not always stand up for herself.  It was frustrating to listen to this and painful to hear what they were both going through, but that pain was tempered by writing that was as laugh-out-loud funny as it was poignant.  I found it to be such a real way to present two close friends and I was completely and utterly sucked into this book.  The connections we make with people can be intense and deep, but really getting to know someone and letting someone really know you is hard.  It was amazing the way Natalie Standiford was able to capture that in Bea and Jonah. It was also one of those books where I felt myself relating to everyone, even the characters that did terrible or misguided things. I would be remiss if I did not mention the best part about this story: the radio show.  Throughout the story, we get to tune in to Nightlights, a local call-in radio show with its own cast of quirky and lonely characters.  It was a perfect way for two people that felt the awkwardness of face-to-face interaction, to connect. I found myself wondering about those characters as much as I thought about Bea and Jonah.     
The narrator of this book was Kate Rudd, who is one of my very favorites.  She does such a great job of conveying the emotion and the humor in this quirky story.  The BEST thing about this audiobook, though, is the radio show.  Voice actors perform the various parts, so it's as if you are actually listening to a radio program.  It really made this audio something amazing and even if the fabulous Kate Rudd wasn't the narrator, I would recommend it simply because of what they did with the radio show.  If this is one of those books you've been meaning to read, as it was for me, I give this audiobook my very highest recommendation.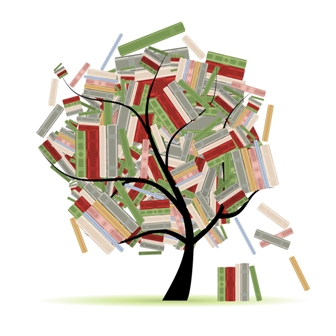 Related Posts