Out Of The Easy
Author:
Ruta Sepetys
Narrator:
Lauren Fortgang
Performance:
Excellent
Available Now
It's 1950, and as the French Quarter of New Orleans simmers with secrets, seventeen-year-old Josie Moraine is silently stirring a pot of her own. Known among locals as the daughter of a brothel prostitute, Josie wants more out of life than the Big Easy has to offer.  She devises a plan get out, but a mysterious death in the Quarter leaves Josie tangled in an investigation that will challenge her allegiance to her mother, her conscience, and Willie Woodley, the brusque madam on Conti Street. Josie is caught between the dream of an elite college and a clandestine underworld. New Orleans lures her in her quest for truth, dangling temptation at every turn, and escalating to the ultimate test. With characters as captivating as those in her internationally bestselling novel Between Shades of Gray, Ruta Sepetys skillfully creates a rich story of secrets, lies, and the haunting reminder that decisions can shape our destiny. – Goodreads
Everything about this book painted such a vivid picture of Josie's life; her small apartment,  her job cleaning the brothel, and the people that were her real family.  I felt as if I was in the story with her.  I think that Willie, with her tough exterior and mysterious past, was my favorite character.  She was the mother Josie should have had and her interactions with her "girls", the Johns she resented, yet needed in order to make a living, and the community-at-large really helped build the world of 1950s New Orleans.  The difference between the haves and have nots was also particularly highlighted, mainly because Josie was so desperate to leave and go somewhere where she wasn't the prostitute's daughter.  Mixed into all of the personal drama was a portrait of the social constraints related to gender, race, and economic opportunity.  It was a coming of age story, yes,  but there were layers underneath that gave it depth and a lot of food for thought.  Josie's longing for college and a life outside of New Orleans made my heart ache, and I think that anyone who reads this will find themselves cheering for Josie to achieve her dreams.  The author's notes at the end of the audiobook gave some very interesting insight into the research that she did in order to write this story.  It's obvious that a lot of time and care was put into creating this world, and it really showed.  I know that when I am in New Orleans this summer, I will definitely be thinking about Out Of The Easy.
The narration was excellent.  The Southern Accents were well done and the voicing of the characters really gave the story life.  I particularly loved the way that Willie's voice was read.  In fact, it was so good that I'm not sure I would have loved it as much had I read it myself.  This book deserves much more attention than it gets, I think, so if you have not listened to this gem of a story, I highly, highly recommend it.  It's one of those books that you will want to encourage everyone to read, or listen to, because it is just that engaging and good.  It will charm you and leave you thinking about Josie, Jesse, Cokie, Patrick,  and Willie long after you finish listening.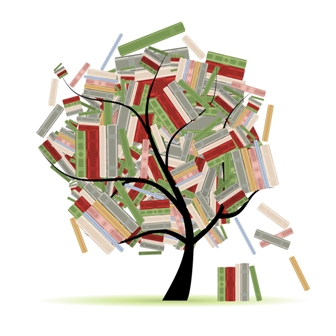 Related Posts