Deep Blue
(Waterfire Saga #1)
Author:
Jennifer Donnelly
Category:
Young Adult
Publisher:
Disney Book Group
Release Date:
5-6-14
Deep in the ocean, in a world not so different from our own, live the merpeople. Their communities are spread throughout the oceans, seas, and freshwaters all over the globe. When Serafina, a mermaid of the Mediterranean Sea, awakens on the morning of her betrothal, her biggest worry should be winning the love of handsome Prince Mahdi. And yet Sera finds herself haunted by strange dreams that foretell the return of an ancient evil. Her dark premonitions are confirmed when an assassin's arrow poisons Sera's mother. Now, Serafina must embark on a quest to find the assassin's master and prevent a war between the Mer nations. Led only by her shadowy dreams, Sera searches for five other mermaid heroines who are scattered across the six seas. Together, they will form an unbreakable bond of sisterhood and uncover a conspiracy that threatens their world's very existence. –
Goodreads
I have read many, many mermaid books and I have to say that this one is quite different from the others.  First of all, there is no "I'm in love with a human" plot.  While I love a good mermaid/human romance as much as the next gal, it was refreshing to read a book that was part political thriller, part fantastical journey, as Sera tries to find out who attacked her kingdom, and why.  This isn't to say that humans aren't involved, but their place in the story is anything but romantic.  There is a strong emphasis on friendship and the power that these girls have to find out what is happening to their underwater world.  I loved the physical diversity of the mermaids, as well.  Deep Blue moved beyond the blonde, redhead, and  brunette choices we usually see, and it made more sense because they were from waters all over the world.
Deep Blue is a great book for a younger YA audience because there are aspects of the story that lean toward a younger readership, I think.   I thought Serena was well written with all of the fears an insecurities any teen would have in her position, but possessing courage, as well.  The world of the palace had a lot of the same troubles you find in high school; mean girls, crushes, and social pressures.  Even though everyone was half fish and under water, there was still something relatable about Sera and her friends.  While the world building was happening, Sera's life in the palace served as a good way to contrast the extreme changes in her circumstances as the plot progressed, as well as introducing the political climate of the undersea world.  I was intrigued by the subplot involving her betrothal and I have theories about her future husband, but I'll have to read the next book to see if they are true, I guess.  Deep Blue was a strong start to a series that presented both standard mermaid mythology and new and inventive additions to the usual structure.  I think that anyone who loves a good action adventure story or political thriller will be pleased with the rich world building and excellent pacing of this book.
I received this ARC in exchange for my honest review.
Find Jennifer Donnelly online:
Website
Facebook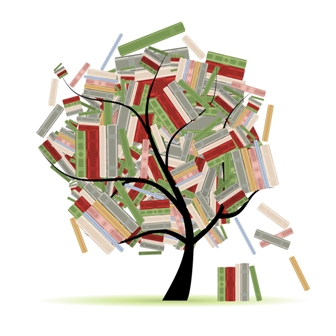 Related Posts