The Symptoms Of My Insanity
Author:
Mindy Raf
Category:
Young Adult
Format
: eGalley
Publisher:
Dial
Release Date
: 4-18-13
When you're a hypochondriac, there are a million different things that could be wrong with you, but for Izzy, focusing on what
could
be wrong might be keeping her from dealing with what's
really
wrong.  But Izzy's sense of humor can only get her so far when suddenly her best friend appears to have undergone a personality transplant, her mother's health takes a turn for the worse, and her beautiful maybe-boyfriend is going all hot and cold. Izzy thinks she's preparing for the worst-case scenario, but when the worst-case scenario actually hits, it's a different story altogether—and there's no tidy list of symptoms to help her through the insanity. –
Goodreads
You get right away that Izzy is dealing with a lot in her life.  Her hypochondria is clearly a coping mechanism for an absent father and a mom who shields her daughters from the severity of her illness.  Pair that with a body that she clearly isn't comfortable with and Izzy's ability to keep everyone happy becomes more and more difficult.  Something that really struck me about this book was how funny the writing was. Even though the subject matter was very serious, Izzy's voice is laugh-out-loud funny.  The smart and snarky dialogue was an excellent contrast to the heavy things that Izzy was dealing with.  Her mom's attempts to be involved in her life were sweet but also supplied a lot of the humor.  Overall, I thought the supporting characters in this story were all interesting and fun to read.
Izzy's hilarious inner voice almost made me forget how confused and in pain she was for a lot of this story, which is how the people around her were also distracted.  As long as she could convince people that she was still amiable and funny, they wouldn't look too closely.  Her apparent need to please everyone and make things as smooth as possible for everyone else was at a great personal sacrifice for her.  She was, for lack of a better word, a pushover for much of the book.  I found that frustrating, but only because I really liked her and I wanted her to stand up and demand some things for herself, as well.  It was through her friends that she  finally found the courage to do that.   When something totally humiliating happened, it made her realize that living in her own tightly controlled world didn't work as well as reaching out and being present for herself and for her friends.  The ending was just bittersweet enough to give me hope, but not so sugary sweet that it was unrealistic.  The Symptoms Of My Insanity was not exactly what I expected, but it was definitely a book with a lot of wit, humor, and heart.
I received this galley in exchange for my honest review.
Find Mindy Raf online:
Website
Twitter
Facebook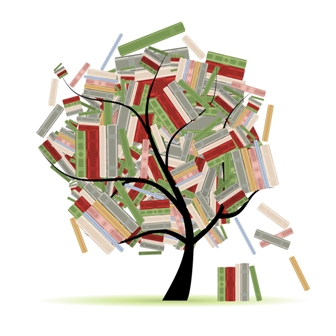 Related Posts