Welcome to my stop on the GET EVEN blog tour!  Today I'm going to be letting you in on what a typical day looks like for Gretchen when she's on a deadline.  GET EVEN will be out on September 16th, so mark the date!  First, here's a little bit about the book:
Get Even by Gretchen McNeil
on September 16, 2014

Bree, Olivia, Kitty, and Margot have nothing in common—at least that's what they'd like the students and administrators of their elite private school to think. The girls have different goals, different friends, and different lives, but they share one very big secret: They're all members of Don't Get Mad, a secret society that anonymously takes revenge on the school's bullies, mean girls, and tyrannical teachers. When their latest target ends up dead with a blood-soaked "DGM" card in his hands, the girls realize that they're not as anonymous as they thought—and that someone now wants revenge on them. Soon the clues are piling up, the police are closing in . . . and everyone has something to lose.
A DAY IN THE LIFE OF GRETCHEN MCNEIL

This is Gretchen on a deadline.  All other Gretchens may vary slightly.
7:30am – Alarm goes off.
7:31am – Cat meows plaintively at bedside, demanding food.  Dog growls menacingly at the cat, who is twice his size and ignores him.
7:40am – Cat happily munching, I fire up the espresso machine.
8:00am – Dog bothers to get up.  I let him out for his morning constitutional.
8:15am – Sit down at laptop.  Commence answering of many emails, checking of Twitter and Facebook, and opening of various book files.
9:45am – Beginning working.
10am – Remember latte you made two hours ago.  Drink it luke cold.
11am – Stomach rumbles.  MUST EAT!
Noon – Dog requires another airing.  Stupid bladder.
2pm – Realize you haven't showered or gotten dressed.  Remedy both.  Grudgingly.
2:30pm – Write, write, write.
2:45pm – Get sleepy.
2:50pm – Fall asleep at keyboard.
3pm – MOAR COFFEE!!!  NOW I AM INVINCIBLE!
5pm – Closed laptop, take dog for decent walk.
5:45pm – Open wine.
6pm – Start dinner.
7pm – Husband home!  Dinner, board games or TV, then sleepy time.

Gretchen is a former coloratura soprano, the voice of Mary on G4's Code Monkeys and she currently sings with the LA-based circus troupe Cirque Berzerk. She is a founding member of vlog group the YARebels where she can be seen as "Monday," and she is an active member of both The Enchanted Inkpot, a group blog of YA and middle grade fantasy writers, and The Apocalypsies, a group blog of 2012 children's debut authors.
You can find Gretchen on Twitter, Facebook, and on her blog.
Pre-Order Now!
Be sure to check out Gretchen's Pre-Order Campaign – those prizes!!
There's a list of participating bookstores on that link too!
Thanks, Gretchen!  Don't forget to enter the fab giveaway!  You can visit the other tour stops by going here.
Must be 13 + To Enter | Ships in US only.
a Rafflecopter giveaway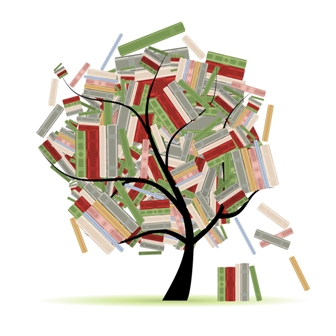 Related Posts