Since I started blogging, I have had an annual signed book giveaway on my birthday week.  It's part celebration and part thank you to everyone who stops by.  All of the book are signed by the author!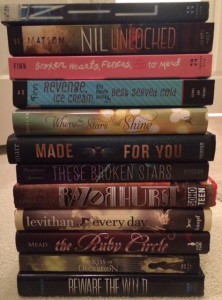 Here is the pile for this year:
Nil by Lynne Matson (PB)
Nil Unlocked by Lynne Matson (HC)
Broken Hearts, Fences, and Other Things to Mend by Katie Flynn (PB)
Revege, Ice Cream, and other Dishes Best Served Cold by Katie Finn (ARC)
Where The Stars Still Shine by Trish Doller (HC)
Made for You by Melissa Marr (HC)
These Broken Stars by Amie Kaufman and Meagan Spooner (PB)
Razorhurst by Justine Larbelestier (HC)
Every Day by David Levithan (HC)
The Ruby Circle by Richelle Mead (HC)
The Kiss of Deception by Mary Pearson (PB)
Beware The Wild by Natalie Parker (HC)
This year is a big one because I am turning 40 on Wednesday!  So, I'm throwing in a few more books than I usually do to celebrate this milestone birthday.
There will be six winners and each winner will get to choose two books. The first get to choose first, the second chooses fro what is left, etc…
You must be 13+ to enter and it's open internationally. Any contest-only social media accounts will be disqualified.
Good luck and thanks for stopping by!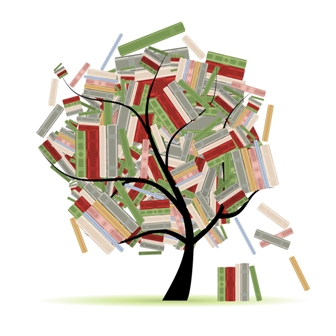 Related Posts