A Conspiracy of Alchemists
(The Chronicles of Light & Shadow #1)
Author:
Liesel Schwarz
Category:
Fiction
Publisher:
Del Rey
Release Date:
3-5-13
It is 1903, and the world is divided between light and shadow. On the side of light is a wondrous science that has transformed everyday life by harnessing magical energies to ingenious new technologies. But each advance of science has come at the expense of shadow—the traditional realm of the supernatural. Now two ancient powers are preparing to strike back. Blood-sucking immortal Nightwalkers and their spellcasting Alchemist allies have a plan to cover the whole world in shadow. All they require is the sacrifice of a certain young woman whose past conceals a dangerous secret. But when they come after Elle, they get more than they bargained for. This enterprising young woman, the daughter of a scientific genius, has reserves of bravery and determination that even she scarcely suspects. Now she is about to meet her match in more ways than one: a handsome yet infuriating Warlock named Hugh Marsh, whose agenda is as suspect as his charms are annoyingly irresistible. – Goodreads
I confess that I was originally drawn to this book because of the cover and its setting in an alternate Victorian era.  This steampunk adventure was very enjoyable with a heroine that I found to be appealing.  I think I like the way that steampunk allows a Victorian era female character to step out of societal bindings and make her own way.  Elle is no exception, as she is able to be tough while also being feminine by the standards of the time.  I think that's why I like steampunk.  It allows for that historical feel with modern sensibilities.  The supporting characters ranged from the mysterious to those that will betray Elle and Marsh.  I also thought that Elle herself was well put together as her scientific mind has to grapple with some huge revelations about who she really is.  The story itself packed in a lot of traveling and amazing contraptions for one book, and I am curious to see what stories the subsequent books in this series will tell.
I thought A Conspiracy of Alchemists was a very fun read!  I loved the steampunk, of course, but it wasn't so detailed and overwhelming that the novelty overshadowed the story itself, which can sometimes happen in this genre.  There was a very sweet romance that fit in nicely with the plot, but I would not call this book a romance, per se.  I think that this book would be excellent for those that are fans of steampunk, but it would also be good for those that are new to this area of fiction.  There were a few plot twists that I did not see coming and a very artful combination of science an the paranormal, which made the story entertaining and interesting.
I received this galley from the publisher in exchange for my honest review.
Find Liesel Schwarz online:
Website
Twitter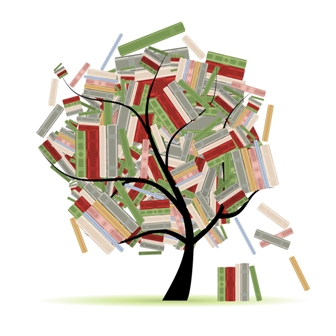 Related Posts