White Cat
Author:
Holly Black
Genre:
Young Adult
Format:
ebook
Publisher:
Margaret K. McElderry
Release Date:
5-4-10
Cassel comes from a family of workers, or people that can put curses on you with their bare hands. Since it's illegal, they are essentially a mob family and Cassel's lack of abilities make him the odd man out. He carefully tries to create a normal existence for himself until things start to unravel and hidden memories and secrets are revealed.
What makes this book so amazing is the world that Holly Black creates. It is a world exactly like ours, with the same leaders and cities, but for one difference: people can curse you with their hands. Curses can bring you good luck, bad luck, love, and they can also injure or even kill you. Curse work is illegal, so everyone wears gloves. Showing your bare hands is seen as a sign of aggression or a threat. People all over the population can "work" you, but most try to hide or abstain from using their abilities because of its criminal penalties. Cassel's family is essentially a mob family, with his mom, brothers and grandfather working people illegally and always looking for the next mark.
Cassel wants so desperately to be normal, but he finds himself helpless against the small amount of power he feels when he pulls off small-time crimes. It's in his blood and is all he's ever really known. His deep sense of being different and not really belonging in the two worlds he inhabits is heartbreaking and makes him a very sympathetic character. Who hasn't felt like an outsider? Who hasn't wished they could just feel normal? He doesn't know where he belongs or who he can really trust.
When I read this book I recalled the feelings I had when I watched The Sopranos; you know you shouldn't feel too much sympathy for some of the characters, but they were written in such a humanizing way that it was impossible not to be sucked in. Cassel's family is flawed and criminal, but he can't find the heart to totally desert them and the secrets he uncovers leave him with more questions than answers.
Find Holly Black online:
Website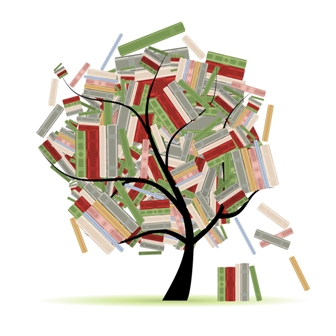 Related Posts