The Sweet Revenge of Celia Door
Author: Karen Finneyfrock
Category: Young Adult
Format: eGalley
Publisher: Viking
Release Date: 2-21-13
Celia Door enters her freshman year of high school with giant boots, dark eyeliner, and a thirst for revenge against Sandy Firestone, the girl who did something unspeakable to Celia last year. But then Celia meets Drake, the cool new kid from New York City who entrusts her with his deepest, darkest secret. When Celia's quest for justice threatens her relationship with Drake, she's forced to decide which is sweeter: revenge or friendship. – Goodreads
Anyone who reads YA on a regular basis has come across a myriad of books that confront the issue of bullying.  When I first picked up this galley, I didn't know that Celia Door's story fell into that category. While it does confront that issue, it ended up being about much more.  Celia was immediately endeared to me with her determination to form a protective outer shell that consisted of a bad attitude and lots of goth make-up.  Her obsession with revenge on the girl who made her school life  living hell was the thing that kept her going.  Things at home were falling apart and she felt alone, but she had this quest to get back at Sandy.  It was an interesting approach because while you didn't really know what Sandy had done, you saw how deeply it hurt Celia and you saw its results in her revenge plotting.  When she meets Drake, the focus of the story shifts somewhat and you see that now Celia is confronted with a decision: should revenge be her only focus or are there friendships that are worth more than that?
I thought that The Sweet Revenge of Celia Door was a very measured and realistic view of the type of bullying that most kids encounter.  Many of the books I read deal with the worst case scenario; bullying that results in death or severe injury.  While that does happen, I think that the majority of bullying is the more subtle kind that doesn't end up on the evening news.  Drew was an excellent vehicle because he was a friend for Celia, yes, but he also represented a choice for her.  When he becomes wrapped up in Celia's web of revenge it hurts Drew, too, and I loved the way it brought things into focus for Celia.  Without giving too much away, the scene between Drew and his parents on the train was one of the most touching things I have ever read.  My only disappointment was the ending, which seemed to morph into an after school special, which didn't seem to match the narrative style of the rest of the book. That should not discourage you from reading this.  Overall, this book was full of heart with a story that will speak to many people.
This book earned 3.5 birds rounded up to 4:


I received this galley in exchange for my honest review.
Find Karen Finneyfrock online:
Website
Twitter
Facebook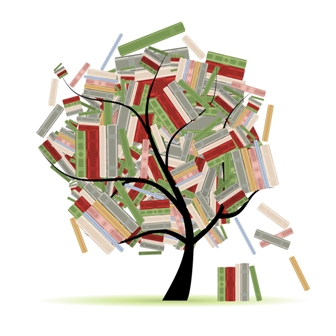 Related Posts