The Raft
Author: S.A. Bodeen
Genre: Young Adult
Format: ebook
Publisher: Feiwel and Friends
Release Date: 8-21-12
Robie is an experienced traveler. She's taken the flight from Honolulu to the Midway Atoll, a group of Pacific islands where her parents live, many times. When she has to get to Midway in a hurry after a visit with her aunt in Hawaii, she gets on the next cargo flight at the last minute. She knows the pilot, but on this flight, there's a new co-pilot named Max. All systems are go until a storm hits during the flight. The only passenger, Robie doesn't panic until the engine suddenly cuts out and Max shouts at her to put on a life jacket. They are over miles of Pacific Ocean. She sees Max struggle with a raft. And then . . . she's in the water. Fighting for her life. Max pulls her onto the raft, and that's when the real terror begins. They have no water. Their only food is a bag of Skittles. There are sharks. There is an island. But there's no sign of help on the way. – Goodreads
I am not a great flyer, so I was a little apprehensive about reading this book.  However, dispersed throughout a very exciting story are a lot of survival tips, which I kind of liked and will be remembering forever.  Robie was an interesting character because although she was a very typical teen who lamented about the spotty internet and lack of kids on Midway, she also had an obvious appreciation for the unique creatures that her parents studied.  Her life as a fifteen year old visiting her aunt in Honolulu is in dramatic contrast with the Robie that we get to know after the place crash.
I found the description of the plane crash and what happened immediately after to be extremely harrowing.  The co-pilot, Max, plays a ver important role in this part of the book and, in some ways, her survival after they reach the raft has a lot to do with him  The author does a very good job of putting the reader in that raft with the main characters and I stayed up late just to finish this book because I had to know what was going to happen.  The descriptions of Robie's physical survival almost takes second place to what she does to survive emotionally while waiting to be rescued.  Her thoughts about home and possibly dying are interwoven with her knowledge of the sea and the animals that live in this remote part of the Pacific.  I found it to be interesting and gripping at the same time.  The Raft is a short book, yes, but it packs quite a punch and you will definitely think about it the next time you hear a flight attendant give the safety briefing before a flight.
This book earned 3.5 birds, rounded up to 4:


I received this book as a galley from the publisher in exchange for my honest review..
Find S.A. Bodeen online:
Website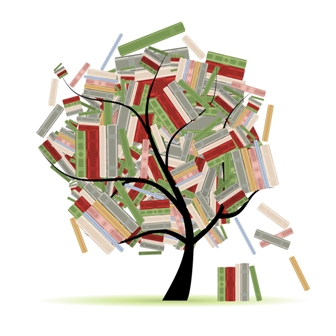 Related Posts