Gone Girl
Author: Gillian Flynn
Genre: Fiction/Mystery
Format: Hardcover
Publisher: Weidenfeld and Nicolson
Release Date: 5-24-12
On a warm summer morning in North Carthage, Missouri, it is Nick and Amy Dunne's fifth wedding anniversary. Presents are being wrapped and reservations are being made when Nick's clever and beautiful wife disappears from their rented McMansion on the Mississippi River. Husband-of-the-Year Nick isn't doing himself any favors with cringe-worthy daydreams about the slope and shape of his wife's head, but passages from Amy's diary reveal the alpha-girl perfectionist could have put anyone dangerously on edge. Under mounting pressure from the police and the media—as well as Amy's fiercely doting parents—the town golden boy parades an endless series of lies, deceits, and inappropriate behavior. Nick is oddly evasive, and he's definitely bitter—but is he really a killer? As the cops close in, every couple in town is soon wondering how well they know the one that they love. With his twin sister, Margo, at his side, Nick stands by his innocence. Trouble is, if Nick didn't do it, where is that beautiful wife? And what was in that silvery gift box hidden in the back of her bedroom closet? – Goodreads
Gone Girl reminded me a little of the "moving stickers" I used to love as a kid.  As you move the sticker, the image moves, giving you a sense of a scene change and a different pose or view and this story was like that. If you tilt it one way, it is a straightforward whodunit with mystery, suspense, double crosses and people who double cross the double crossers.  Tilt it the other way and it is a dark and disturbing book that takes something relateable (a crumbling relationship) and takes you on a trip into the minds of two people whose marriage has become a whited sepulcher; on the outside they are like many married couples at a certain bumpy stage, but on the inside they are decaying in a terrifying way. Stories that are layered can be hard to structure and pace, but Gone Girl was outstanding in both respects.  Most mysteries have, at least in some part, a moral compass in the form of a character or story line that keeps the reader within sight of a true north.  No matter how bad things seem, there is that figurative light at the end of the book.  That is not so with this story.  As the layers are revealed, your opinion as a reader shifts and sways until you are unsure of whether a moral compass ever existed in the first place.
Some of the brilliance of this book was that both narrators become unreliable at different times in the story.  I usually avoid this type of vehicle for storytelling because I find it annoying, quite frankly, but it worked perfectly in this case.  It begins with two people who think they know themselves, moves to the horror of true honesty and comes back to self delusion.  I was also simultaneously taken aback and fascinated by the way women are written in this book.  This genre has a history of putting females in boxes; the siren, the tragic noir heroine, the psycho bitch from hell, the innocent, etc..  Gillian Flynn's female characters embody all of those archetypes, and while there is no doubt that there is a certain brutality in female relationships, in this case it seemed to sneak into the story and I almost didn't notice it until I really thought about why this book haunted me so much.  There is no pretty language to describe the emotional brutality in the relationships between friends, spouses or acquaintances and the author seems to take the expectations that she knows you have about human behavior and uses it against you.  The mystery itself is unbelievably brilliant in its structure, but I think the frame that surrounds the story is our ability and need to fool ourselves when faced with truths we simply cannot process.  In the end, I almost wanted everyone to just give up and go back because it seemed much less painful for all involved.  A lot has been said about the ending and I won't discuss it in detail, obviously, but I will say that it was so ominous that it took my breath away, which was perfect.  It would have been a disservice to the book to have it any other way.
This book earned 5 birds:


Find Gillian Flynn online:
Website
Facebook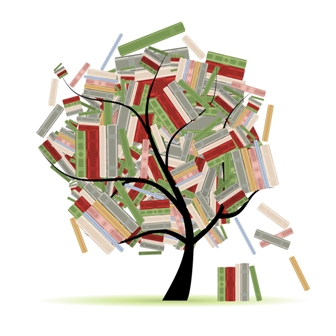 Related Posts