Going Vintage
Author: Lindsey Leavitt
Category: Young Adult
Format: eGalley
Publisher: Bloomsbury
Release Date: 3-26-13
When Mallory's boyfriend, Jeremy, cheats on her with an online girlfriend, Mallory decides the best way to de-Jeremy her life is to de-modernize things too. Inspired by a list of goals her grandmother made in1962, Mallory swears off technology and returns to a simpler time (when boyfriends couldn't cheat with computer avatars). The List:
1. Run for pep club secretary
2. Host a fancy dinner party/soiree
3. Sew a dress for Homecoming
4. Find a steady
5. Do something dangerous
But simple proves to be crazy-complicated, and the details of the past begin to change Mallory's present. Add in a too-busy grandmother, a sassy sister, and the cute pep-club president–who just happens to be her ex's cousin–and soon Mallory begins to wonder if going vintage is going too far. – Goodreads
Going Vintage was a joy to read from beginning to end.  With a thoroughly modern take on the cheating boyfriend, Mallory exudes much more will power than I could ever muster and gives up on anything that was made after 1962.  Her clothes, food, and electronics are all on rewind in an attempt to simplify her life and connect with a list that her grandmother made in the early 60s.  I loved the way that Mallory came to understand that old saying wherever you go, there you are.  No amount of changing clothes or convenience will change who you are at your core.  The people she idolizes turn out to be mere mortals, but that discovery was a wonderful part of the story. The missteps Mallory makes along the way just made me like her even more.  The dialogue was snappy and funny with a pace that was quick without feeling rushed.
I think what really drew me to this story was the way that Mallory's family seemed so real.  The interaction between Mallory and her sister made for some hilarious dialogue and I found myself wishing I had a sister.  Her parents were loving, but realistically flawed.  Their relationship with each other was not perfect, but they loved one another and I was so happy to see a marriage that wasn't either perfect or falling apart.  This is probably the most accurate married relationship I have ever read in a YA novel, to be honest. Mallory's journey to find out who she is without a boyfriend was a joy to read.  Her endearingly flawed character was supported by a cast of funny and quirky students and a love interest that, thankfully, was just as unique. (A basketball team that dresses up like Mötley Crüe? LOVE.)  I found myself thinking a lot about balance after I read Going Vintage and I think that Mallory's story might have you doing the same.
This book earned 4 birds:


I received this galley from the publisher in exchange for my honest review.
Find Lindsey Leavitt online:
Website
Twitter
Facebook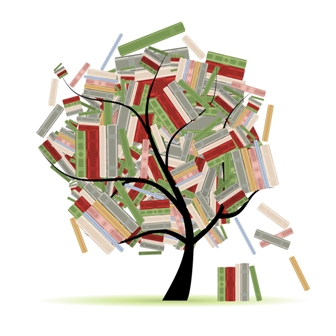 Related Posts