The Pretty One: A Novel About Sisters
Author: Lucinda Rosenfeld
Category: Fiction
Format: eGalley
Publisher: Little, Brown
Release Date: 2-5-13
Perfect. Pretty. Political. For nearly forty years, The Hellinger sisters of Hastings-on-Hudson-namely, Imperia (Perri), Olympia (Pia), and Augusta (Gus)–have played the roles set down by their loving but domineering mother Carol. Perri, a mother of three, rules her four-bedroom palace in Westchester with a velvet fist, managing to fold even fitted sheets into immaculate rectangles. Pia, a gorgeous and fashionable Chelsea art gallery worker, still turns heads after becoming a single mother via sperm donation. And Gus, a fiercely independent lawyer and activist, doesn't let her break-up from her girlfriend stop her from attending New Year's Day protests on her way to family brunch. But the Hellinger women aren't pulling off their roles the way they once did.  Each woman is unable to believe that anyone, especially her sisters, could understand what it's like to be her. But when a freak accident lands their mother to the hospital, a chain of events is set in motion that will send each Hellinger sister rocketing out of her comfort zone, leaving her to wonder: was this the role she was truly born to play? – Goodreads
There is always plenty of material to be had when you are writing about the complicated relationships that siblings can have.  All three of the Hellinger sisters have had achievements in various forms in their lives and while they see each other frequently, they don't seem to really like each other very much.  We are introduced to Pia first, whose story seems to be the most prominent for most of the book.  Her trip to a New Year's brunch gives the reader a small background into her life and into her relationship with her two other sisters.  Although a lot is made of their labels (the pretty one, the political one and the perfect one) and how their mother was guilty of thrusting these roles upon them, I never felt like that idea was fully developed in the writing. Each seems to be trapped in their own hellish existences as they approached middle age and faced individual crises while side-eying each other and feeling competitive.
It's not that I don't appreciate the reality of what the sisters faced in their lives.  I actually thought that the author did a good job of getting into their respective heads and showing us their inner turmoil.  However, it was a barrage of negativity without any way to create empathy.  The sisters seemed to have no redeeming qualities and, quite frankly, I found them all to be unpleasant.  I didn't care what happened to them because they were so unlikable to me.  The structure of the story was a bit choppy and there was a storyline that was introduced and dropped, which seemed really odd to me.  It was almost as if it was too much to keep up with all three sisters, so we didn't get a complete picture of any of them.  Although I was intrigued by the idea and the synopsis, this ended up being a book that didn't speak to me.
This book earned 2 birds:

I received this galley from the publisher in exchange for my honest review.
Find Lucinda Rosenfeld online:
Twitter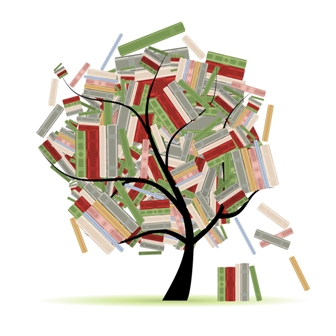 Related Posts