Confessions of an Angry Girl
Author:
Louise Rozett
Category:
Young Adult
Publisher:
Harlequin Teen
Release Date:
8-28-12
Rose Zarelli, self-proclaimed word geek and angry girl, has some confessions to make.
…1. I'm livid all the time. Why? My dad died. My mom barely talks. My brother abandoned us. I think I'm allowed to be irate, don't you?
2. I make people furious regularly. Want an example? I kissed Jamie Forta, a badass guy who might be dating a cheerleader. She is now enraged and out for blood. Mine.
3. High school might as well be Mars. My best friend has been replaced by an alien, and I see red all the time. (Mars is red and "seeing red" means being angry—get it?)
Here are some other vocab words that describe my life: Inadequate. Insufferable. Intolerable.(Don't know what they mean? Look them up yourself.) (Sorry. That was rude.) – Goodreads

Confessions of an Angry Girl was a different book than I was expecting.  Rather than a narrative about how hard it is to navigate high school life, it became a story of coping, healing, fighting and moving on and it was told in Rose's voice, which really made the book for me.  Rose and her family have endured the devastating loss of her father and, as is often the case, each family member had an individual approach to their grief.  Piled on top of that grief is Rose's attempt to figure out what it means when your best friend starts to change into someone you don't know anymore.  It would have been easy to keep the lines very black white, but each character has flaws, including Rose, and it made the story much more enjoyable to see that everyone made mistakes and to see the growth of those characters.  Throw in a mysterious and very appealing love interest with a very mean and nasty cheerleader girlfriend and this book became a story that made me laugh at parts and feel frustrated in others.
I usually have a limited tolerance for the good girl/bad boy dynamic, but it really worked in this book for a couple of reasons.  One, you're never really sure if Jamie really is a bad boy.  Two, Rose's voice is so honest and straightforward that it overpowers any cliche that might have been threatening the relationship.  I found Confessions to be a very realistic view of navigating the complications of life while dealing with the social minefield that is high school.  It took some well covered stereotypes (the jock, the cheerleader) and re-framed it from the point of view of a teen who is angry and hurting, but doesn't really know how to reconcile her new normal with the life she always knew. I was very pleased to find out that there will be a book two because I definitely feel that Rose has more growing to do and perhaps more revenge to exact…….hopefully!
I received this book as a galley from the publisher in exchange for my honest review.
Find Louise Rozett online:
Website
Twitter
Facebook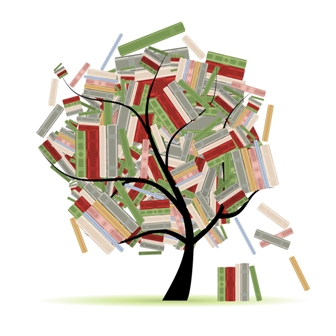 Related Posts