The Predicteds
Author: Christine Seifert
Genre: Young Adult
Format: ebook
Publisher: Sourcebooks Fire
Release Date: 9-1-11
After moving to Quiet, Oklahoma with her mom, Daphne tries to navigate a new high school and survive yet another move. When the entire town starts talking about the PROFILE tests, Daphne comes to realize that everyone is counting on the tests to predict future behavior. Those that are destined for violence or other unsavory behavior, are Predicted, and being on that list can mean trouble. What if someone you care about is on the Predicted list? Can a test really tell you your future?
The Predicteds was an interesting book that seemed to ask the questions that we all have about our future and what makes people behave the way they do.  The story starts with a school shooting and the fallout from that act of violence. The PROFILE tests are seen as a way to remove the students who might commit these types of crimes in the future.  At the center of it all is Daphne, who is new and can see everyone at the school with the eyes of an outsider.  I really loved Daphne as a character.  She is smart, irreverent, and does not really care about social status or dating the most popular guy.  I also loved the way her independence was used to show the reader how much the PROFILE hysteria was affecting everyone.  Even Daphne starts to ignore her inner voice, at one point.
The themes in the book center around the question of the morality of a test like PROFILE and whether we are a product of nature or nurture.  It's not a new question, of course, but putting it in the context of high school kids made for an intriguing read.  There were times when the speeches against those who were Predicted almost sounded like something that might have been said during segregation, or things that are said today about gay teens.  There were a few things that I thought took away from the book.  The way that test results were declared so publicly seemed extremely unrealistic and the ending was a little rushed, leaving me wishing for more follow up on some of the characters.  Overall, this was a good book with a lot of material that would make for some interesting discussions in classrooms and book clubs.
This book earned 3.5 birds, rounded up to 4.


I received this book as a galley from the publisher in exchange for my honest review.
Find Christine Seifert online:
Website
Facebook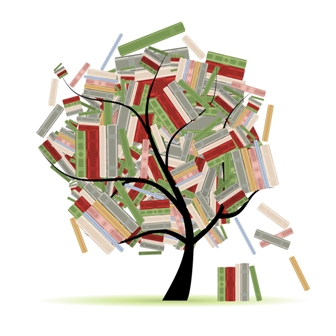 Related Posts