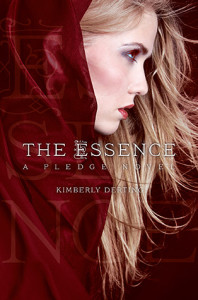 The Essence
(The Pledge #2)
Author:
Kimberly Derting
Category:
Young Adult
Publisher:
Margaret K. McElderry
Release Date:
1-1-13
At the luminous conclusion of The Pledge, Charlaina defeated the tyrant Sabara and took her place as Queen of Ludania. But Charlie knows that Sabara has not disappeared: The evil queen's Essence is fused to Charlie's psyche, ready to arise at the first sign of weakness. Charlie is not weak, but she's being pushed to the brink. In addition to suppressing the ever-present influence of Sabara, she's busy being queen—and battling a growing resistance determined to return Ludania to its discriminatory caste system. Charlie wants to be the same girl Max loves, who Brook trusts, but she's Your Majesty now, and she feels torn in two. As Charlie journeys to an annual summit to meet with leaders of nearby Queendoms—an event where her ability to understand all languages will be the utmost asset—she is faced with the ultimate betrayal. And the only person she can turn to for help is the evil soul residing within. –
Goodreads
The Pledge was one of my favorite fantasy/dystopians of 2011 and I am sad it took me so long to get to its sequel.  Charlaina has taken her rightful place as queen, but the essence of Sabara has not left her.  This creates struggle internally for Charlie, obviously, and it's piled on in addition to her struggle for the kingdom.  The friends and allies that she made in book one are still by her side, with everyone a bit older and tougher than they were before.  Sabara, while not really there in the flesh, is still development as a character.  I saw her as pure evil before, but this book actually showed me a different side of her, which made the entire situation even more layered and interesting.  The pacing of this book was such that I felt a lot of story was packed into a relatively short amount of time, although it did not feel rushed.  Even though it had been a while since I read The Pledge, I felt that The Essence was still able to draw me back into this unique story.
As I was in The Pledge, I am continuously fascinated by this world.  The use of language to create a class system, a matriarchal hierarchy, and a queen who is determined to equalize a nation.  Her upbringing in a vendor class really gives Charlie a unique view, but her approach to change is a bit naive.  The sudden removal of the laws that constricted society for so long causes issues, of course, and so her battle to keep the change going turns deadly.  I loved the court intrigue in this book, and meeting the other queens, all who have their own gifts, was one of my favorite parts of this story.  Sabara's presence and the problems it causes adds to Charlaina's internal struggle that is both literally a struggle for control over herself, and struggle over her emotions.  It even causes some problems in the romance department, but I won't spoil the story with any more details.  I must say that this has to be the most interesting of romantic entanglements since two of the people in involved inhabit the same body.  Once again, Kimberly Derting has brought me into a world that is deadly, entertaining, and complex.
Find Kimberly Derting online:
Website
Twitter
Facebook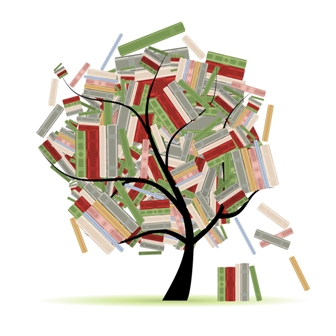 Related Posts