Taken
Author: Erin Bowman
Category: Young Adult
Format: eGalley
Publisher: Harper Teen
Release Date: 4-16-13
There are no men in Claysoot. There are boys—but every one of them vanishes at midnight on his eighteenth birthday. The ground shakes, the wind howls, a blinding light descends…and he's gone. They call it the Heist. Gray Weathersby's eighteenth birthday is mere months away, and he's prepared to meet his fate–until he finds a strange note from his mother and starts to question everything he's been raised to accept: the Council leaders and their obvious secrets. The Heist itself. And what lies beyond the Wall that surrounds Claysoot–a structure that no one can cross and survive. Climbing the Wall is suicide, but what comes after the Heist could be worse. Should he sit back and wait to be taken–or risk everything on the hope of the other side? – Goodreads
Taken starts in a world that appears to be post-disaster, but no one seems to really have a memory of anytime more than about 30 years in the past.  Pair that with the bizarre disappearances of all men when they reach 18 and you have a story that had me interested from page one.  Claysoot is presented as a place that has made do with very little modern convenience and while life is very structured, I don't anyone would call it a bad one.  The only very dark spot is The Heist, of course.  The world building in Claysoot was really interesting.  The customs surrounding marriage, procreation, and parenthood were all changed because of The Heist.  Gray is resigned to the way things are until his brother is taken.  That pain was a very believable motivation to finally make a move and really try to find out who or what has been taking Claysoot's young men.  What he finds on the other side was full of surprises and twists with one big reveal about Claysoot.
Taken was an entertaining start to a series that is both post-apocalyptic and sci-fi.  The pacing was very quick, for the most part.  Although a lot of ground is covered, so to speak, it did not feel rushed.  I think what kept me from going from good to great with this book was a dense middle section that meandered a bit.  I don't think it's unsalvageable because once you get past the big reveal in the plot, I feel like there is still more to be uncovered.  Yes, there is a love triangle, but it involved two girls interested in one guy, which is a nice change from the usual construct.  It was also done in a way that didn't detract from the rest of the story.  Overall, this was an entertaining read with enough moments of engagement to make me keep reading.
This book earned 3 birds:


I received this galley in exchange for my honest review.
Find Erin Bowmann online:
Website
Twitter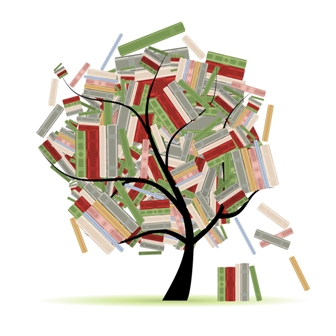 Related Posts