Just Like Fate
Authors:
Cat Patrick and Suzanne Young
Category:
Young Adult
Publisher:
Simon Pulse
Release Date:
8-27-13
Caroline is at a crossroads. Her grandmother is sick, maybe dying. Like the rest of her family, Caroline's been at Gram's bedside since her stroke. With the pressure building, all Caroline wants to do is escape–both her family and the reality of Gram's failing health. So when Caroline's best friend offers to take her to a party one fateful Friday night, she must choose: stay by Gram's side, or go to the party and live her life.  The consequence of this one decision will split Caroline's fate into two separate paths–and she's about to live them both.  Friendships are tested and family drama hits an all-new high as Caroline attempts to rebuild old relationships, and even make a few new ones. If she stays, her longtime crush, Joel, might finally notice her, but if she goes, Chris, the charming college boy, might prove to be everything she's ever wanted.  Though there are two distinct ways for her fate to unfold, there is only one happy ending. –
Goodreads
This was my second "different paths" book I've read in the past few months.  In Just Like Fate, we follow Caroline's two paths after she makes a choice.  In one reality, she chooses to stay by her grandmother's side in hospice.  In the second reality, she decides to escape the heavy sadness of her grandmother's illness and go to a party with her best friend.  Each chapter is marked "stay" or "go" and the reader is taken through two sets of circumstances.  This set-up (I like to call it the Sliding Doors construct) gives the reader a way to see the main character react to the consequences of two actions.  Books like this fascinate me because I think that human are always going to wonder "what if?"  Caroline's family has been in crisis for the past two years, and I really appreciated the fact that she and her siblings didn't always get along and that Caroline still struggled in he aftermath of her mom and dad's divorce.  It gave all of the characters emotional depth, as the family tries to navigate their sadness.
Caroline was very flawed in both realities.  She did not like sticking around for painful confrontations. She jumped to conclusions.  She went against her own gut feelings.  Yet, she was not unlikable.  Her flaws made her very relatable and I cared about what happened to her on both paths.  The thing that stood out for me was that in each reality, both good and bad things happened.  She made good and bad choices in both paths.  I really loved that there was that balance and when I finished it, I still felt torn between which reality I liked better.  Just like fate was fun, touching, interesting and, at times, romantic.  It;s one of those books that will make you smile but will also make you think.
I received this galley in exchange for my honest review.
Find Cat Patrick online:
Website
Twitter
Facebook
Find Suzanne Young online:
Website
Twitter
Facebook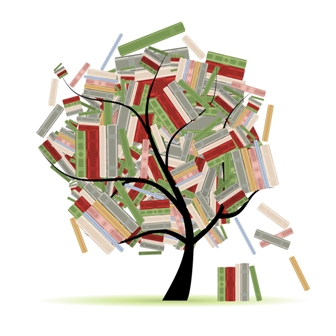 Related Posts