Fuse
Author:
Julianna Baggott
Category:
Fiction
Format:
eGalley
Publisher:
Grand Central
Release Date:
2-19-13
When the world ended, those who dwelled within the Dome were safe. Inside their glass world the Pures live on unscarred, while those outside—the Wretches—struggle to survive amidst the smoke and ash. Believing his mother was living among the Wretches, Partridge escaped from the Dome to find her. Determined to regain control over his son, Willux, the leader of the Pures, unleashes a violent new attack on the Wretches. It's up to Pressia Belze, a young woman with her own mysterious past, to decode a set of cryptic clues from the past to set the Wretches free – Goodreads
When I read Pure last year I was blown away by the stark and creative world that the author built in this post-apocalyptic America.  I was not disappointed by the sequel which built on the mysteries and tragedies we discovered in book one.  For a while, at least, the two couples that emerged in Pure split into teams of sorts and go after their own answers.  Pressia and Bradwell's cautious relationship is in stark contrast to Lyda and Partridge's passion and romance.  I thought that was interesting since each couple seems to reflect the environment where they grew up.  I was pleased that we got to see more about life in the dome, but it is a sterile and frightening world that might not have the same dangers as the outside, but still holds its own quiet threat.  It became so dangerous, in fact, that I began to think that perhaps I would rather take my chances on the outside.
The prose in this story was just as haunting and beautiful as it was in Pure.  Julianna Baggott continued her excellent world building of the frighteningly sterile environment of the dome and the brutal existence of those that are stuck outside.  In Pure, we were able to get to know all of the different groups and individuals that did what they could to survive the outside and the character development continues in this installment.  While I was intrigued by El Capitan and Helmud in Pure, I really grew to love and appreciate this pair in Fuse.  El Capitan is so wise and perhaps older than his years in many ways, but almost innocent an child-like when it comes to emotions.  I found that contrast in his personality fascinating.  As each character reaches for the answers to their own secrets, you will realize that they are perhaps looking for something that will lead them all back to the same place.  The ending was intense and painfully exciting.  I cannot wait to see how all of the threads of this sad and exciting story will ultimately come together.
I received this book as a galley from the publisher in exchange for my honest review.
Find Julianna Baggott online:
Website
Twitter
Facebook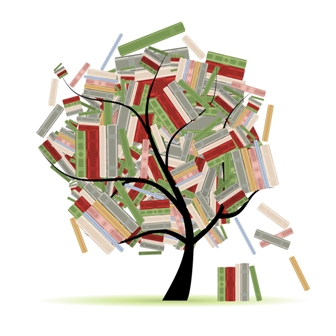 Related Posts