The Falconer
Author:
Elizabeth May
Category:
Young Adult
Publisher:
Chronicle Books
Release Date:
5-6-14
Lady Aileana Kameron, the only daughter of the Marquess of Douglas, was destined for a life carefully planned around Edinburgh's social events – right up until a faery killed her mother. Now it's the 1844 winter season and Aileana slaughters faeries in secret, in between the endless round of parties, tea and balls. Armed with modified percussion pistols and explosives, she sheds her aristocratic facade every night to go hunting. She's determined to track down the faery who murdered her mother, and to destroy any who prey on humans in the city's many dark alleyways. But the balance between high society and her private war is a delicate one, and as the fae infiltrate the ballroom and Aileana's father returns home, she has decisions to make. How much is she willing to lose – and just how far will Aileana go for revenge? – Goodreads
I had no idea that this story involved Faeries, but I ended up loving the combination of the Fey world with a historical novel, and urban fantasy.  Aileana is living in two worlds; one where she  assumes supernatural abilities she can't explain, and another where she is expected to be a lady and marry well.  However, the violent death of her mother haunts her to the point that all of her non-social hours are spent making weapons and obsessing about how to kill the race of Faeries, the Sithichean, who are responsible for the death she sees around her.  The fact that neither her father nor her best friend can see the Fae world makes it that much harder for her. Her mysterious training partner and teacher, Kiaran, was delightfully ruthless with a back story that provided a fantastic plot twist later in the book.  Aileana's split personality takes its toll, however, and I really felt the way her obsession was consuming her as more and more hard truths about her mother and her family were revealed.
The Steampunk elements in the story were also really fun.  You would think that the combination of so many different fantasy elements would get overwhelming but it was really well done and I didn't find it distracting at all.  Really, I thought it helped differentiate between the real world and supernatural world, and it lent extra oomph to the action scenes, of which there were many.  There is a slight love interest in this story, but it was very subtle and really nicely done.  I am expecting it to be more developed in the next book and I appreciated that the author let it develop slowly.  It fit in well with the rest of the story, but it did not overwhelm it.  Aileana is first and foremost a warrior with a very specific purpose, and that remains the focus of the book.  The Falconer was a well-paced book, full of a myriad of fantasy elements and a world that was established quite well for a first book.  I am very much looking forward to the next installment in this new series.
I received this galley in exchange for my honest review.
Find Elizabeth May online:
Website
Twitter
Facebook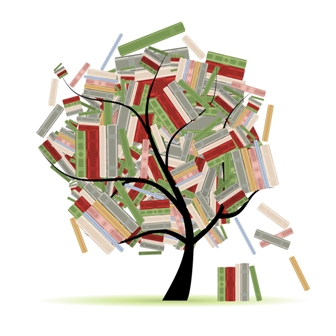 Related Posts