Find out more information about this feature and my ratings here.
Three Good Things
Author: Wendy Francis
Narrator: Madeleine Maby
Performance: Good
Publisher: Simon and Schuster Audio
Available Now
Ellen McClarety, a recent divorcée, has opened a new bake shop in her small Midwestern town, hoping to turn her life around by dedicating herself to the traditional Danish pastry called kringle. She is no longer saddled by her ne'er-do-well husband, but the past still haunts her—sometimes by showing up on her doorstep. Her younger sister, Lanie, is a successful divorce attorney with a baby at home. But Lanie is beginning to feel that her perfect life is not as perfect as it seems. Both women long for the guidance of their mother, who died years ago but left them with lasting memories of her love and a wonderful piece of advice: "At the end of every day, you can always think of three good things that happened." Ellen and Lanie are as close as two sisters can be, until one begins keeping a secret that could forever change both their lives. Wearing her big Midwestern heart proudly on her sleeve, Wendy Francis skillfully illuminates the emotional lives of two women with humor and compassion, weaving a story destined to be shared with a friend, a mother, or a sister. – Goodreads
At its core, this book was about two sisters and the ups and downs they experience over the course of a year.  As you get into the story, however, you realize that it is also the story of how both Ellen and Lanie relate to the people in their lives, each other, and how they navigate the changes that take place within their worlds.  While I could really, really relate to some of Lanie's feelings about being a working mom (that part was very well done and accurate) I think I felt more drawn to Ellen's character.  She was a good person, a good sister, and until recently, a good wife.  She started over and carved out a little something of her own in her kringle shop.  Of the two, Ellen undergoes the most dramatic transformation.  She loves her sister and is perhaps a little envious of her life, but life also ends up handing her some unexpected joy, as well.  The way it hands her that joy is wrapped up in some pretty complicated feelings and circumstances, but that was the great part about her story.  I loved the way that she decides to take control of her happiness and decides to take her late mother's advice by seeing the good in what has happened.  Lanie, being younger and a little more tightly wound, has her own struggles.  While they weren't the main focus of the book, they were still compelling and would be relevant to a lot of readers, I think.  I enjoyed the change in perspectives between Ellen, Lanie and Rob (Lanie's husband).  It was essential to my involvement in the story and it helped me feel like I really knew these people.  This quiet book was a very satisfying story with relatable characters and an ending that was sweet and hopeful without being too saccharine. 
The narrator's performance was generally good.  There was good voice distinction between the female characters.  The male characters were not as distinct to my ear, but it didn't take away from the story.  I felt that she especially excelled in reading Ellen's voice.  Since this story takes place in the Midwest, there was a certain Midwestern cadence to the characters that I felt the narrator was able to capture without overdoing it.  Overall, I enjoyed this audiobook.  It was an entertaining and thoughtful story that was read by someone who seemed to reflect the spirit of the characters very well.  
I received this audiobook in exchange for my honest review.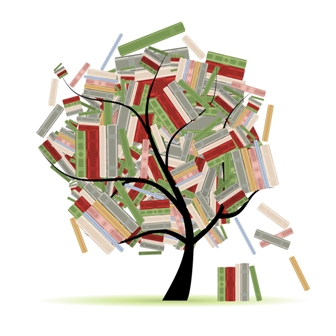 Related Posts