Author: Sarah Zettel
Genre: Young Adult
Format: ebook
Publisher: Random House
Release Date: 6-26-12
Callie LeRoux lives in Slow Run, Kansas, helping her mother run their small hotel and trying not to think about the father she's never met. Lately all of her energy is spent battling the constant storms plaguing the Dust Bowl and their effects on her health. Callie is left alone when her mother goes missing in a dust storm. Her only hope comes from a mysterious man offering a few clues about her destiny and the path she must take to find her parents in "the golden hills of the west": California. Along the way she meets Jack, a young hobo boy who is happy to keep her company — there are dangerous, desperate people at every turn. And there's also an otherworldly threat to Callie. Warring fae factions, attached to the creative communities of American society, are very much aware of the role this half-mortal, half-fae teenage girl plays in their fate. – Goodreads
Right from the start you get a real sense of the dry, dusty existence that Callie and her mother live in their isolated Kansas town.  Times are already tough because of the depression, but Callie's past is mysterious.  Her mother still holds a torch for her father, who disappeared long ago.  Callie is bi-racial, which is hard enough in this time and place, but with a father whose identity is shrouded in mystery, things get even worse.  The story is intricately woven, as many faerie stories are, and it serves to build a world that is dangerous and full of action.  Callie meets both friends and enemies along the way, and you can't always tell which they are.  I loved the dialogue, which is in the vernacular of the time, because it really put you in the middle of the story without the feeling that you have one foot in the 1930s and one in contemporary times.  This kind of attention to detail can really make or break a reading experience, in my opinion. 
I thought this book was fantastic a new take on what has become a popular genre in YA.  While the basic faerie folklore is intact, setting it in the 1930s was a refreshing change.  The dust and the desperation of people struggling to get by gave this book an angle that kept me turning the pages.  The characters were engaging and Callie and Jack were funny and tough protagonists.  There seemed to be non-stop action and a cast of strange and sometimes terrifying opponents.  This book would appeal equally to teen and tweens and, in my mind, could almost be considered middle grade.  However you categorize it, I thought it was a unique and wonderful read.
This book earned 4 birds:


I received this book as a galley from the publisher in exchange for my honest review.
Find Sarah Zettel online:
Website
Facebook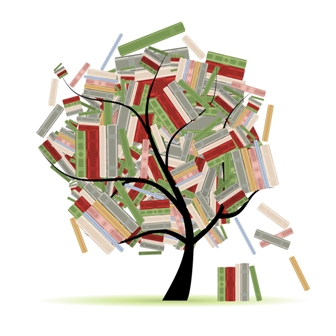 Related Posts