Cress
(The Lunar Chronicles #3)
Author:
Marissa Meyer
Category:
Young Adult
Publisher:
Feiwel & Friends
Release Date:
2-4-14
In this third book in the bestselling Lunar Chronicles series, Cinder and Captain Thorne are fugitives on the run, with Scarlet and Wolf in tow. Together, they're plotting to overthrow Queen Levana and her army.  Their best hope lies with Cress, who has been trapped on a satellite since childhood with only her netscreens as company. All that screen time has made Cress an excellent hacker—unfortunately, she's just received orders from Levana to track down Cinder and her handsome accomplice.  When a daring rescue goes awry, the group is separated. Cress finally has her freedom, but it comes at a high price. Meanwhile, Queen Levana will let nothing stop her marriage to Emperor Kai. Cress, Scarlet, and Cinder may not have signed up to save the world, but they may be the only ones who can. –
Goodreads
On a mild June day in Chicago I stood in a very long line line at ALA Annual, waiting for a chance to get an ARC of the third book in the Lunar Chronicles series.  This book was worth the tired feet, dirty looks (for the long line), and endless wait (it seemed like).  Cress is lonely and brilliant, spending her time living vicariously through her hacked feeds of earthen news while living in fear of her cruel keeper's visits.  She is probably the most internal, awkward character we've seen, but I loved her, and I think readers will, too.  Her presence brings about some very good twists in the story that I did not see coming.  Not only was there action and a lot of heart attack inducing scenes, there was a lot of personal interaction (wink, wink), as well.  In fact, I think this is the swooniest book, so far, and that applies to all of the characters in the book.  Of course, Iko continues to be my favorite.  She is also the character I would choose as my BFF, any day.  Thorne is the arrogant and hilarious gem of this book.  He is both James T. Kirks combined.  He is Han Solo and Jack Sparrow, all rolled into one.  If you weren't sure about him after Scarlet, you will most certainly be ready to join his team after Cress.  It's so interesting getting to see the characters that you've gotten to know in the first two books through the eyes of a new main character.  Seeing Cinder, Scarlet, Wolf, and Thorne through the eyes of Cress helps to round out my idea of who they are.  I really love that aspect of the story.
I said this when I reviewed Scarlet, and I'll say it again: this series gets better and better.  The action, the romance, the way the story is told – all of it is just one big and wonderful adventure.  The world building, which has been good from the start, becomes even richer, expanding to include each facet of the story.  It's like we're witnessing the author's imagination as it make the world around us become real and colorful.  The pacing of this book was outstanding.  I was a bit daunted when I saw the size of the ARC, but it seemed as if the story went by so quickly.  When I finished the last page, I wanted more.  Speaking of more, we get to meet the main character of the next book, Winter, and let me tell you that I am even more excited now that I've been given a peek into her world.  There's not much more I can really say about this amazing and beautifully written book.  You will love it.  You should read it.  That's all.
I received this ARC in exchange for my honest review.
Find Marissa Meyer online:
Website
Twitter
Facebook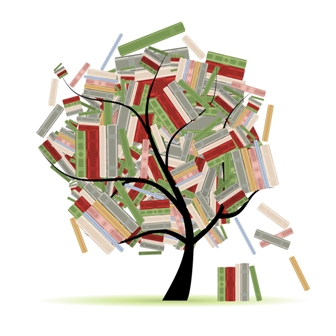 Related Posts