Counting By 7s
Author:
Holly Goldberg Sloan
Category:
Middle Grade
Publisher:
Dial
Release Date:
8-29-13
Willow Chance is a twelve-year-old genius, obsessed with nature and diagnosing medical conditions, who finds it comforting to count by 7s. It has never been easy for her to connect with anyone other than her adoptive parents, but that hasn't kept her from leading a quietly happy life . . . until now. Suddenly Willow's world is tragically changed when her parents both die in a car crash, leaving her alone in a baffling world. The triumph of this book is that it is
not
a tragedy. This extraordinarily odd, but extraordinarily endearing, girl manages to push through her grief. Her journey to find a fascinatingly diverse and fully believable surrogate family is a joy and a revelation to read. –
Goodreads
You will immediately love Willow Chance.  You will love her for her intelligence, her frank insight into life, her scientific appraisal of everything around her, and her determination to survive the pain of losing both her parents.  Told in 3rd person, but from many different perspectives, Counting By 7s tells the story of a girl who was already set apart from everyone because of her genius level intelligence, but who feels totally adrift after her parents are killed and she has no one to live with.  Willow's voice was funny, touching, and honest.  She was an outsider in many ways, but she was 100% absorbed in her world of discovery and the only people that were bothered by her outsider status were those that were looking in from the outside into her life.
The people around Willow and the way that everyone fits together is what really made this book.  Everyone was waiting and working and looking for a way to provide order to their lives and when Willow becomes a bigger part of their world, what seems like chaos becomes order.  Without meaning to, Willow is the glue of a loosely tied together group of people that becomes almost like a family.  One person at a time, Willow, without really meaning to, brings everyone together in a way that made me laugh and cry.  It was a story that really stayed with me and I guarantee that if you read it, you will be thinking about it for a long, long time.  It's a rare book that stays in my head this way.  It's also a book that would great for an adult or youth book club.  The story is about a twelve year old girl, but the themes and the feelings are universal.
I received this ARC in exchange for my honest review.
Find Holly Goldberg Sloan online:
Website
Twitter
Facebook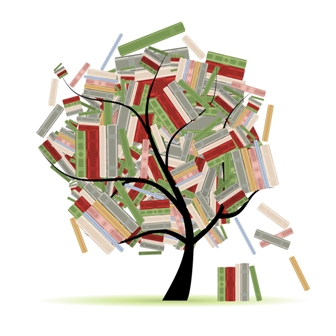 Related Posts