You have probably heard some great buzz about debut author Jessica Spotswood and her book, Born Wicked, due for release on February 7th.  Well, let me tell you that the buzz is correct!  It is a fabulous book and I am really looking forward to reading the entire series.
Here is a little bit about the book: 
After the death of their mother, the Cahill sisters must try to hide their identity as witches from the small New England town where they live and avoid the scrutiny of The Brotherhood at all costs. As girls all around them are accused of witchcraft and taken away to prison, Cate tries desperately to discover the truth behind their powers and fulfill her mother's wish to protect them from those who would see them either dead or exploited for selfish reasons. Cate must decide whether to follow her heart or make an agonizing choice that could secure her family's future.
Here is a little bit about Jessica:
I've wanted to be a writer since I wrote a story about my grandparents' cabin in Mrs. Eisenhart's class in fourth grade. In fifth grade, I got in trouble for reading under my desk while the teacher was talking. Then in sixth grade I read Gone with the Wind. It changed my life. The characters of Scarlett and Rhett leapt off the page; they were flawed and clever and fascinating. In high school, I wrote three sprawling historical romance novels full of kissing and banter. In retrospect, they were dreadful (I had not been kissed myself at this point), but it didn't matter; I fell in love with creating characters and writing into the wee hours of the morning.  Now I live in a hipster neighborhood in Washington, DC with my brilliant playwright husband and a very cuddly cat named Monkey, and I am a full-time author.
Jessica was kind enough to answer some questions I had about Born Wicked…..
How did you come up with the story for Born Wicked?
I had a dream about three sisters who were fighting over a magical locket from their mother. There is no magical locket in BW, but I was struck by the idea of writing about the complicated relationships between three very different sisters with a dangerous magical heritage. I thought about what I'd like to read, and historical romance filled with independent heroines was my answer.
I noticed that the structure of the story follows closely with a lot of traditional fairy tales; the dead mother, the sisters with special gifts that are alone against the world.  Was that something you originally intended to do or was it just something that emerged as you developed the story?
I think it emerged organically. I knew from the beginning that Cate's mother was dead, and that she had left Cate a very heavy responsibility in keeping her magic and her sisters' a secret. Cate's society allows women very limited choices, and she and her sisters struggle with that as witches and as independent, educated women. Cate fights to be able to make her own choices, but she is also torn between protecting her sisters and allowing them that same freedom of choice. She has the best of intentions, but we'll see the consequences of her making decisions for other people throughout the trilogy. It's sort of her fatal flaw.
What kind of research did you do in order to build the world that the Cahill sisters live in?   
One of my favorite notes from my edit letter was to "ruffle my corsets" more. I did a lot of research into Victorian dress for men and women, of different classes and for different occasions, and into Victorian home décor. I also researched New England towns and gardening. I was able to take liberties because it's an alternate history, but I wanted to build a lush world with all of those small details.
Cate is a strong woman in a world where women are not valued.  Are there heroines, either in real life or literature, that have inspired you in your life? 
Thank you! Absolutely. Pretty much all of my favorite literary heroines are strong, stubborn women: Scarlett O'Hara, Frankie Landau-Banks, Briony Larkin from CHIME. As far as real-life examples, the book is dedicated to my grandmother, who was amazing and clever and generous. She raised four very sporty boys while my grandfather was busy teaching and coaching. She never became a librarian, which was her dream, but she read voraciously and always encouraged me to tell stories. 
Which books have had the most influence on you as a writer?
GONE WITH THE WIND was the book that made me want to be a writer. I loved how flawed the characters were, especially Scarlett. She's selfish and unkind, but she's also a clever, independent woman in a world that doesn't respect that and in fact is pretty horrified by it. She's a survivor, but the things she does to survive are often ruthless. I like that complexity. And I loved the richness of Margaret Mitchell's world-building. Their corsets are very definitely ruffled! 
Do you have anything on the back burner that you will be working on after the Cahill Witch series is completed?
I've started a retelling of SLEEPING BEAUTY from the pov of Sleeping Beauty's half-fey bastard best friend, Kira, who has to go on a journey to find Sleeping Beauty's one true love. I don't know if it will be my next project at this point, but I'd love to finish it someday.
Thank you so much, Jessica!!  Born Wicked will be hitting the shelves on February 7th, so make sure you pick up a copy of this amazing book!
Jessica's Website
My review of Born Wicked
I am giving away TWO copies of this fantastic book to TWO lucky winners!  First place will receive a finished copy and second place will receive my ARC!  Contest is open internationally to those who are 13 or older.  You have 48 hours to respond if you receive a winner's notification.  Good luck!
a Rafflecopter giveaway
<a href="http://rafl.es/enable-js">You need javascript enabled to see this giveaway</a>.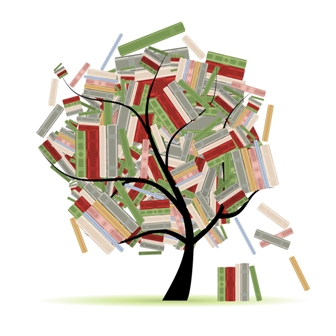 Related Posts