Anastasia Forever
Author: Joy Preble
Genre: Young Adult
Format: ARC
Publisher: Sourcebooks
Release Date: 8-7-12
Stories within stories. Secrets within secrets. In accepting powers from the legendary witch Baba Yaga, Anne must tackle a complex set of missions: Discover the secret of their enemy's new found immortality; decide whether she can kill him to free her family from a vicious curse; come to terms with the magic that now resides inside her; and finally find true love with Ethan. The riveting conclusion to the trilogy that began with Dreaming Anastasia. –   Goodreads
The last installment in the Dreaming Anastasia series was packed with action from beginning to end.  Not only are we able to see more about Ethan's past, we were able to delve more into Anne's new powers and what it means for those around her.  There are no easy answers and Anne is just as conflicted about her feelings for Ethan as she has always been.  There is no insta-love here and Anne's insistence on taking the time to sort her feelings is something I really like about her character.  The book opens at a Cubs game and I must give Joy Preble credit for capturing the essence of being a Cubs fan so perfectly:
"….but if you're a fan, you're a fan. That's the way it works in Chicago. Every year we hope for the best. Every year, we're monumentally disappointed. Sometimes I think we'd be more disappointed if they actually won. It would throw off the 'we lose but we can handle it' mentality. Possibly this gets us through our ridiculous winters." ARC, pg.17
I think what I enjoyed the most about this whole series was the dimension to the story.  One one hand, it is a book about two people who love each other but are faced with almost insurmountable challenges.  On the other hand, it is a deeply engaging paranormal that combines elements of Russian folklore and history into a story that keeps you turning the pages because you just have to find out what happens next.  Anne and Ethan are more than just star-crossed lovers, they are two people trying to make sense of their newly discovered place in the world.  Although most people won't deal with crazy Russian mermaids or witches with iron teeth, I think that at the core of their relationship there is something very relatable about their struggles.  I am sad to see this series end, but the conclusion to Anne and Ethan's adventure is not all sunshine and flowers, which I love. The people around Anne still have to come to terms with what has happened, but this last installment leaves the reader with a sense of hope for everyone you have come to know in this unique and entertaining story.
This book earned 4 birds:


I received this ARC in exchange for my honest review.
Find Joy Preble online:
Website
Twitter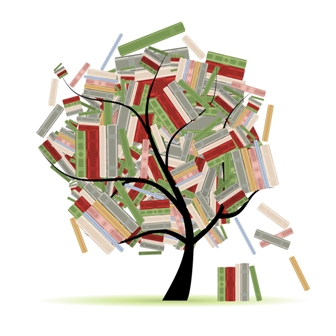 Related Posts