The Vanishers
Author: Heidi Julavits
Genre: Fiction
Format: ebook
Publisher: Knopf Doubleday
Release Date: 3-13-12
Julia Severn has been working with Madame Ackerman at an elite school for people with psychic abilities, when Madame uncovers Julia's abilities are stringer than her own. In jealousy, she psychically attacks Julia who retreats to a life in New York, working a meaningless job and taking dozens of meds for her mysterious illness. She can't hide forever and Julia is eventually asked to track down a controversial artists who might have some answers about Julia's mother and her suicide.
The first thing I noticed about this book was that although it begins at a prestigious institute for psychics, it doesn't go down the typical path that many paranormal mysteries travel with Gothic mansions and dark moors.  The institute could have been any school of study, with faculty politics, adoring students all fighting for a professor's favor and an eccentric, almost crazy faculty that exploits that desire for approval.  Julia was once a favored student, but after she deceives Madame Ackerman, she is punished in a most cruel way.  As readers, we follow Julia as she recovers from her encounter with Madame and tries to pull her life back together.  What is slowly revealed is her connection to her mother, whose suicide when Julia was an infant has always haunted her.  When she meets a group of people that say they can help her, she goes against her better instincts and is pulled into the bizarre world of a controversial artist and embarks on her own journey of discovery that leads to more information about her mother.  This book had a lot of ideas about friendships and competition between women as well as the scars left behind when a daughter grows up without a mom.  Let's face it, that subject alone could write its own book, but to frame it within a school for people with psychic abilities that are more sensitive to these feelings, was an interesting twist.
As we find Julia in New York, she meets a new group of psychics that need her help.  At this point, the story gets very dense and can even be a little confusing.  You definitely have to pay attention as you are reading, but it is well built and you are never sure who is telling the truth, which helped keep my interest.  I wasn't 100% committed to this book, for some reason, but there is no denying that is a quick read that packs in a lot of twists and turns.  The dialogue is snappy and moves the story along with nice pacing.  Although it is not a long book, it doesn't feel rushed.  In fact, it seemed longer than it was, if that makes sense.  The Vanishers was creepy and mysterious with quirky characters that gave some paranormal flair to a story that story that would have been a straight mystery, otherwise.
This book earned 3.5 birds, rounded up to 4.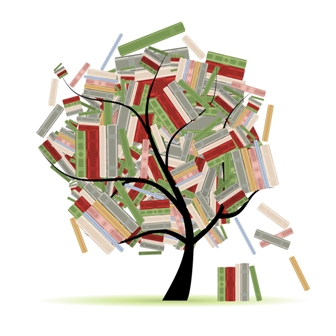 Related Posts